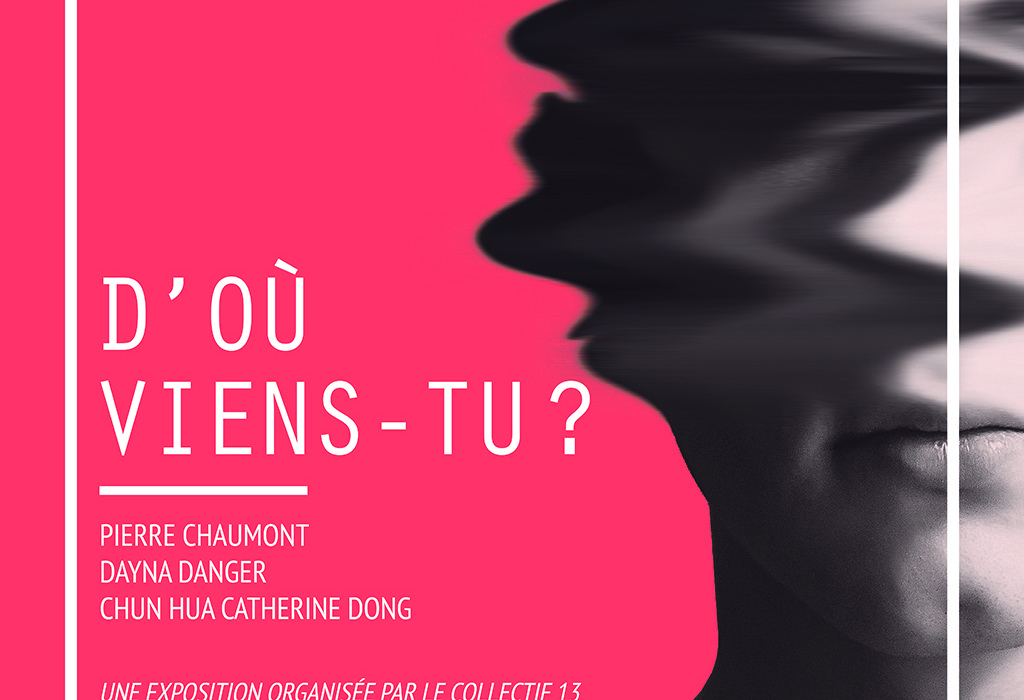 Dates: December 7 – 16, 2017
Opening: Thursday, December 7, 2017, 5:30 p.m.
Performance: Saturday, December 9, 2017, 1:30 p.m.
Address: 5826 St Hubert St, Montreal, QC, Canada  H2S 2L7
D'où viens-tu? brings together three artists committed in their practice: Pierre Chaumont, Dayna Danger and Chun Hua Catherine Dong. Through photography, installation and performance, their works address power relations between individuals and the notion of norms in our globalized world. They interrogate how colonialism, patriarchy and heteronormativity interfere in our relationships with each other to create situations of exclusion and normalized violence. Using charm, provocation or intimidation, the artists take a critical and political stance that is much needed in a consensual society such as ours.
Showing the works Mosul, Big'Uns and The Arrival in the same exhibition space sheds light on their common strategies for reappropriating the body as territory of identity, sexuality and history. From here and elsewhere, three artists with three languages present themselves in a new space defined by them, within them. This space of the "Other" unites the differences of each, deactivating codes and norms, and opening