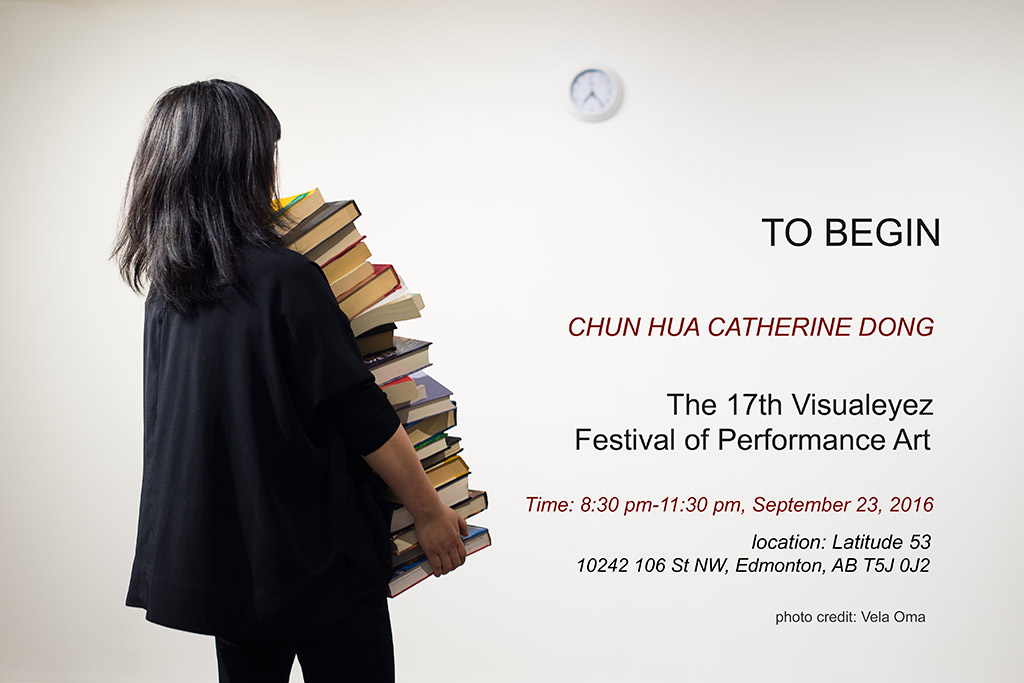 My performance, " To Begin," will be performed at Latitude 53,  Edmonton, Canada, as part of the 17th Visualeyez Festival of Performance Art.
Performance: To Begin
Time: 8:30 pm-11:30pm, September 23, 2016
Location: Latitude 53 Contemporary Visual Culture
10242 – 106 Street Edmonton,
Alberta T5J 1H7 CANADA
"To Begin" investigates social transformation through repetition and labor. In this work, the stack of books is the burden of both history and unsustainable civilization. In our current social climate, collapse seems inevitable. This performance demonstrates that the process of social transformation can be slow, but changes can happen anytime and anywhere. It examines how the collapse of power structures shift social dynamics, and how this inevitable collapse influences our daily existence and creates new beginning.
for more info about the performance
for more info about the festival