Everywhere and All at Once
Video Installation at Emily Carr University, 2010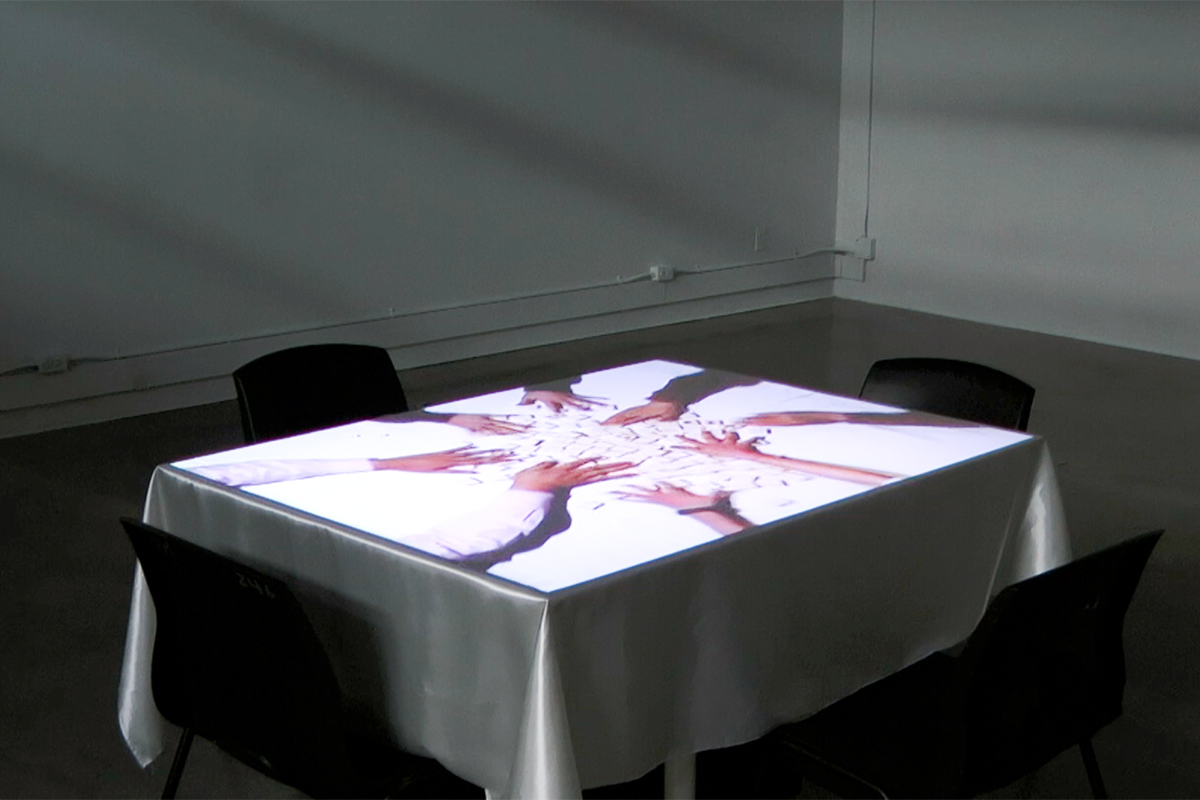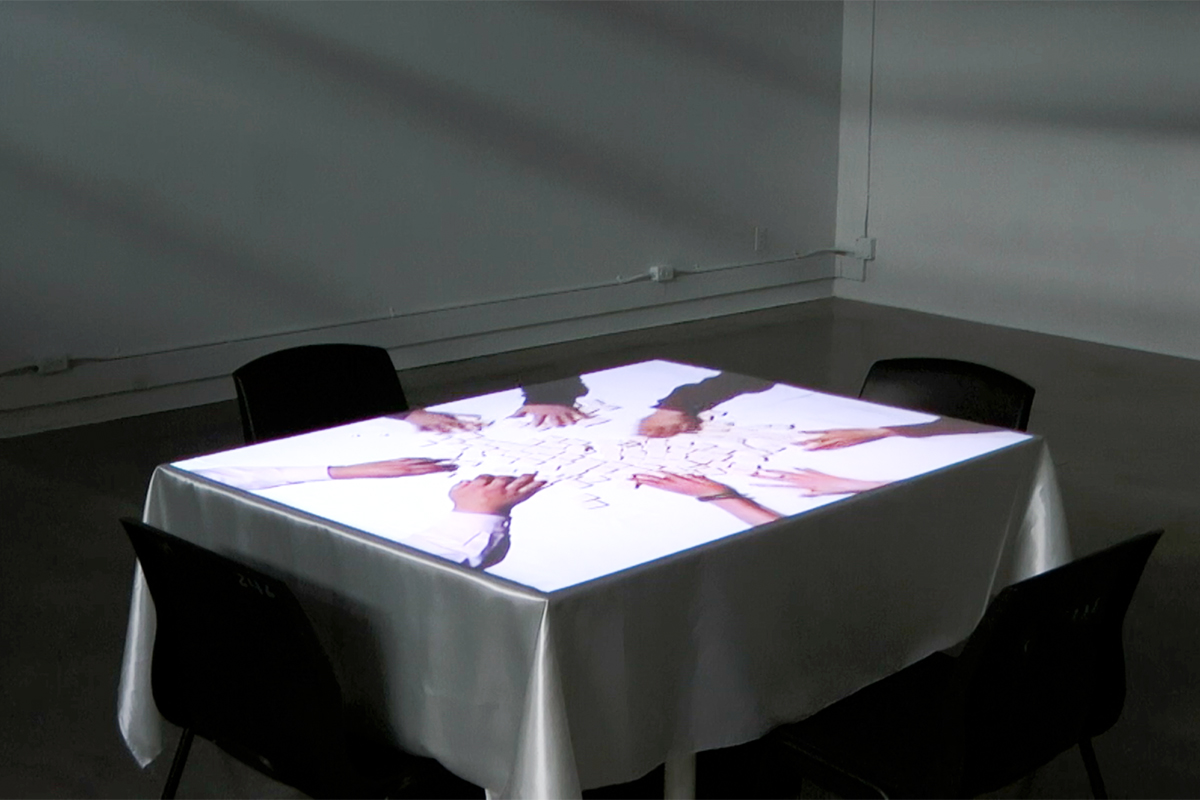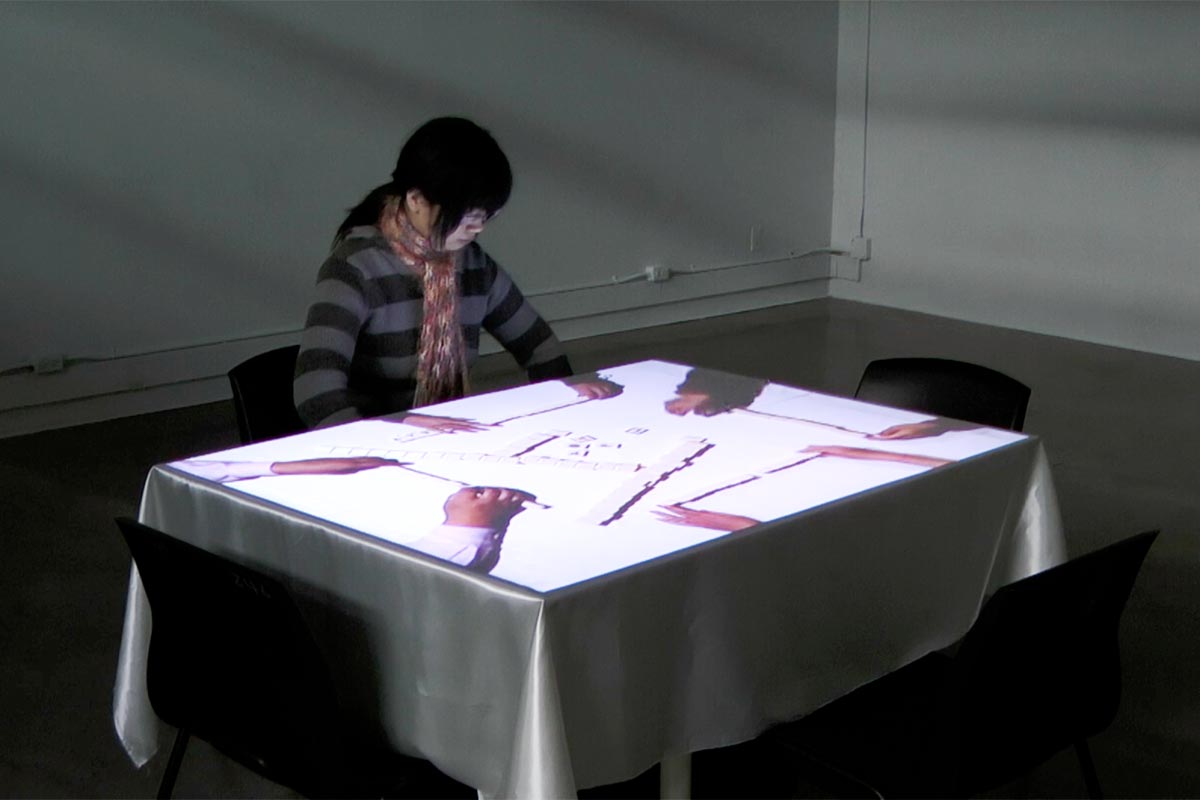 "Everywhere and All at Once" is a video projected on a 3' x 4' table. This video shoots a scene that two males and two females wearing red nail polish are playing mahjong. This video doesn't reveal the players' identities, but only shows theirs arms and hands playing the games. Audiences are encouraged to sit on chairs and engage with the installation ( please see the installation documentation above).
In this work, I am trying to not only bring people together in a playful way, but also blur gender boundaries through providing a communicating environment for them to experience new roles both in virtual and reality. When the audiences sit on chairs, they become extensions of this installation and the game players as well. According past exhibition observations, many viewers engage with the installation by moving their shoulders and arms in order to try to catch or match the game players' movements in the video.
Mahjong has played very important role in Chinese immigration history, it gave Chinese who live aboard a cultural bond while others still see it as foreign. This work focuses how to bring people together to creates a community through mahjong that is possibly able to across ethnic, gender and generational boundaries. It offers the opportunity for people of different backgrounds to sit down and play together, creating a shared heritage and space.
photo courtesy of the artist