Foreign Land
Performance & Installation at Emily Carr University, 2010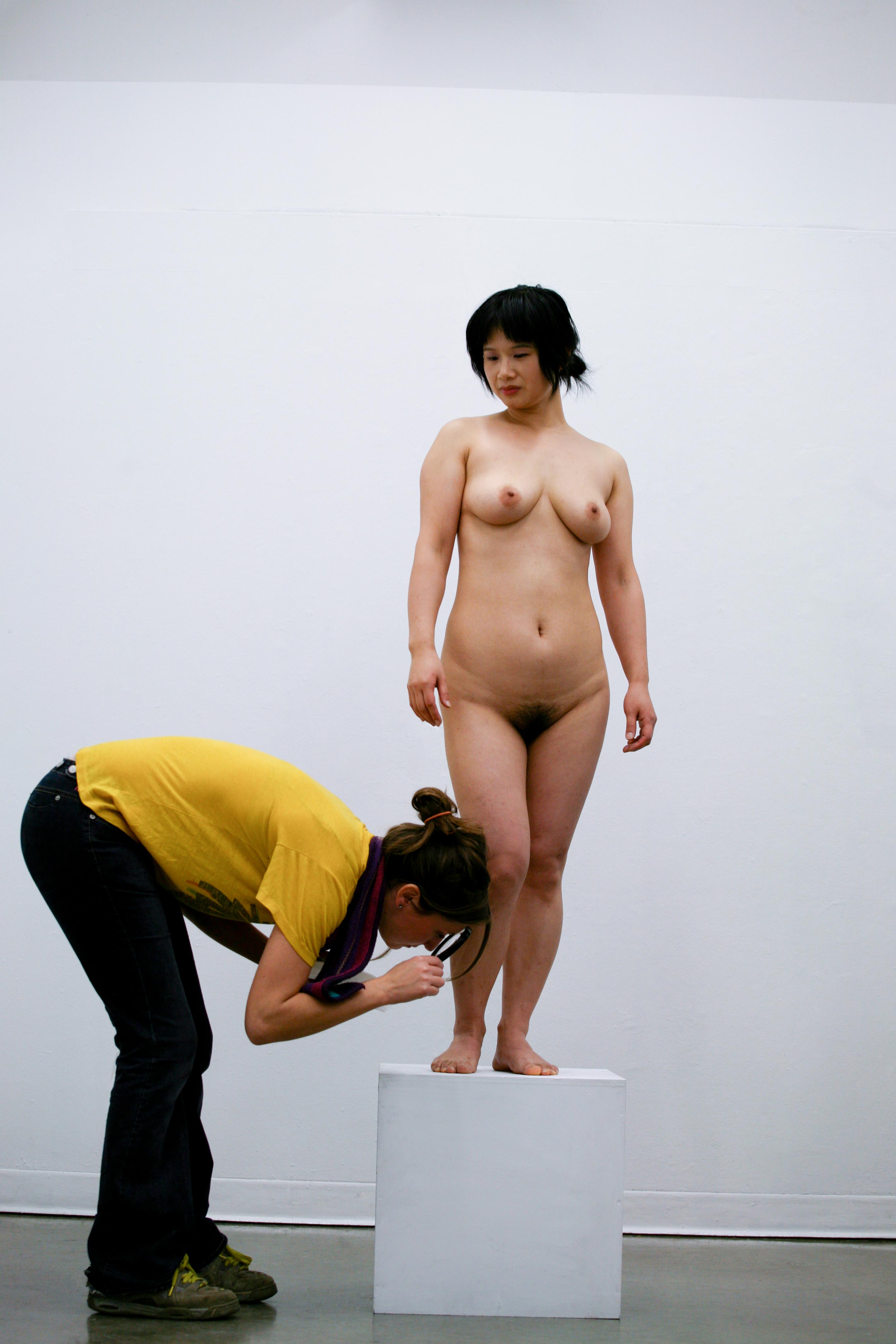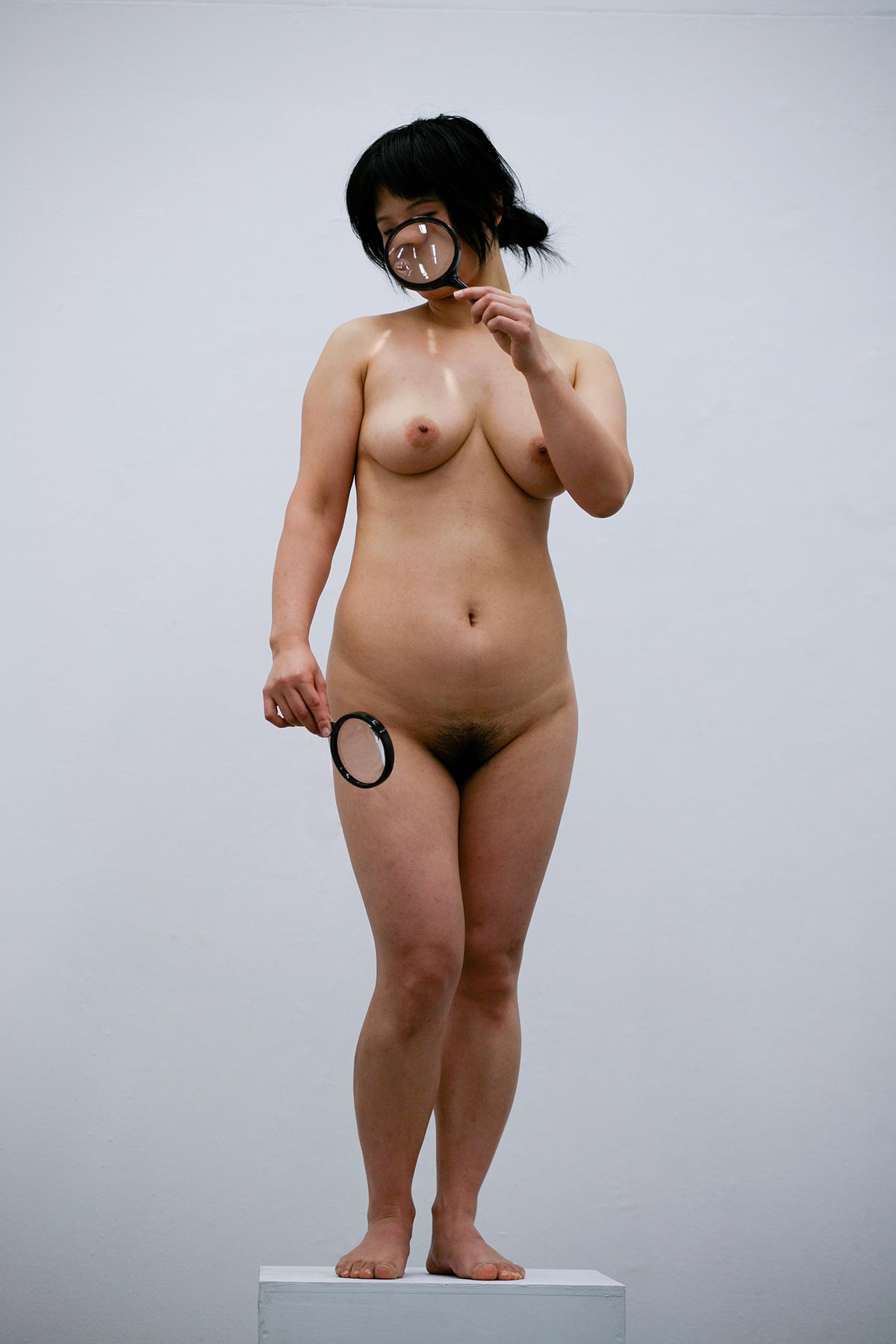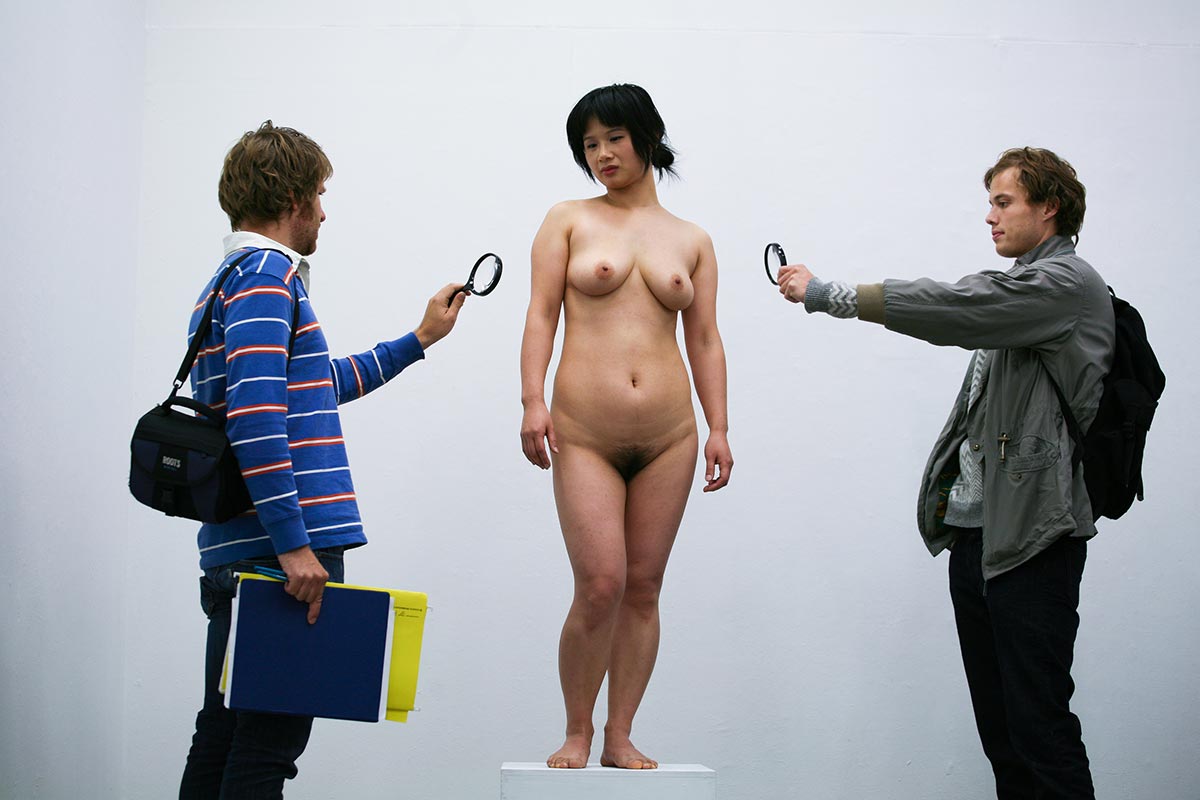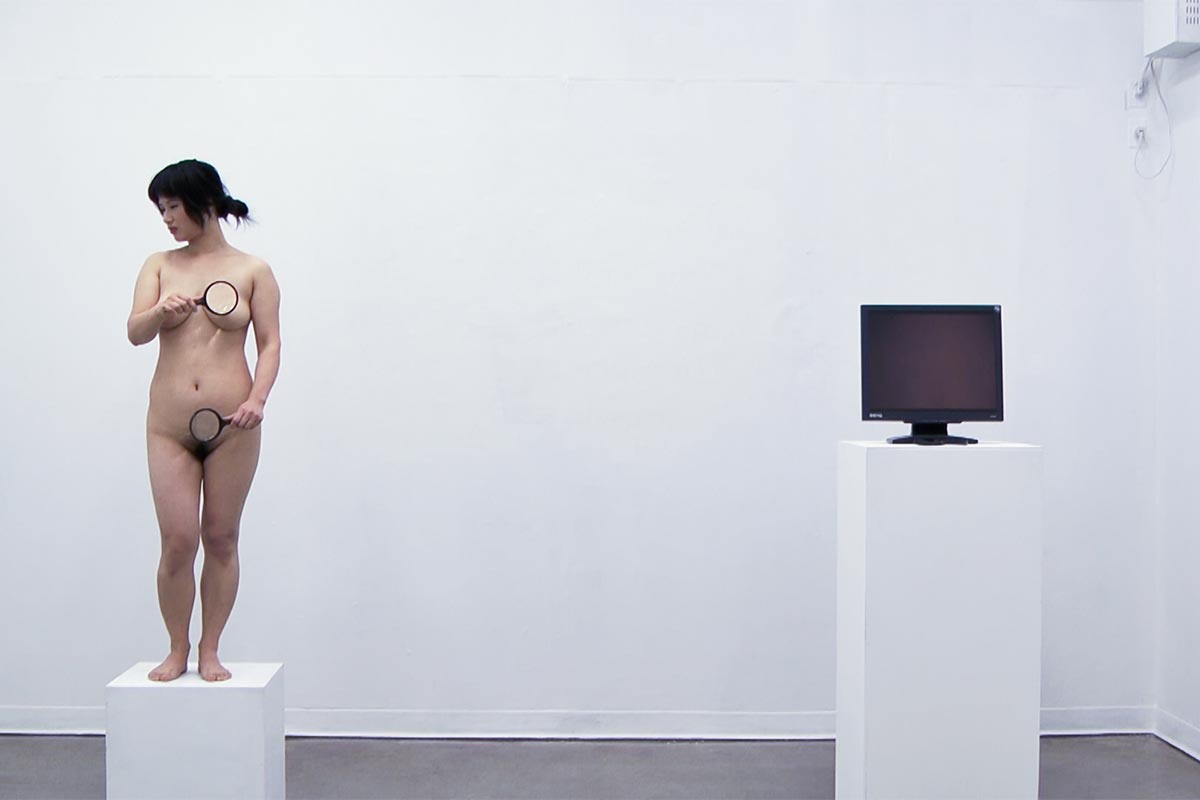 I stand on a plinth in a gallery, holding two magnifiers. When audiences come, I offer the magnifiers to them to closely examine my body. On another side of the gallery, there is a monitor on a plinth. it plays a video of my body that is closely examined through the "eyes" of a camera.
In this work, I take the stereotype of a woman's body as mother nature to name my body as land. Closely examining my body both through magnifiers and camera is a metaphor of study and investigation, which implies that the more one investigates the foreign, the less one feels threatened, and thus the myth of the others is unveiled.
Asian female body is often fantasized and fetishized in western culture. However, when the physical body is on a plinth, it becomes artwork itself. Offering magnifiers to audiences bring my audiences to me, but also repulses them as well because what my audiences see is not a pleasurable body, but distorted cells, and thus the fantasy toward an Asian female body is destroyed.
photo credit: Denise Gaudreault