Pregnancy (I)
Performance: 10 days in the City of Dublin, Ireland, 2014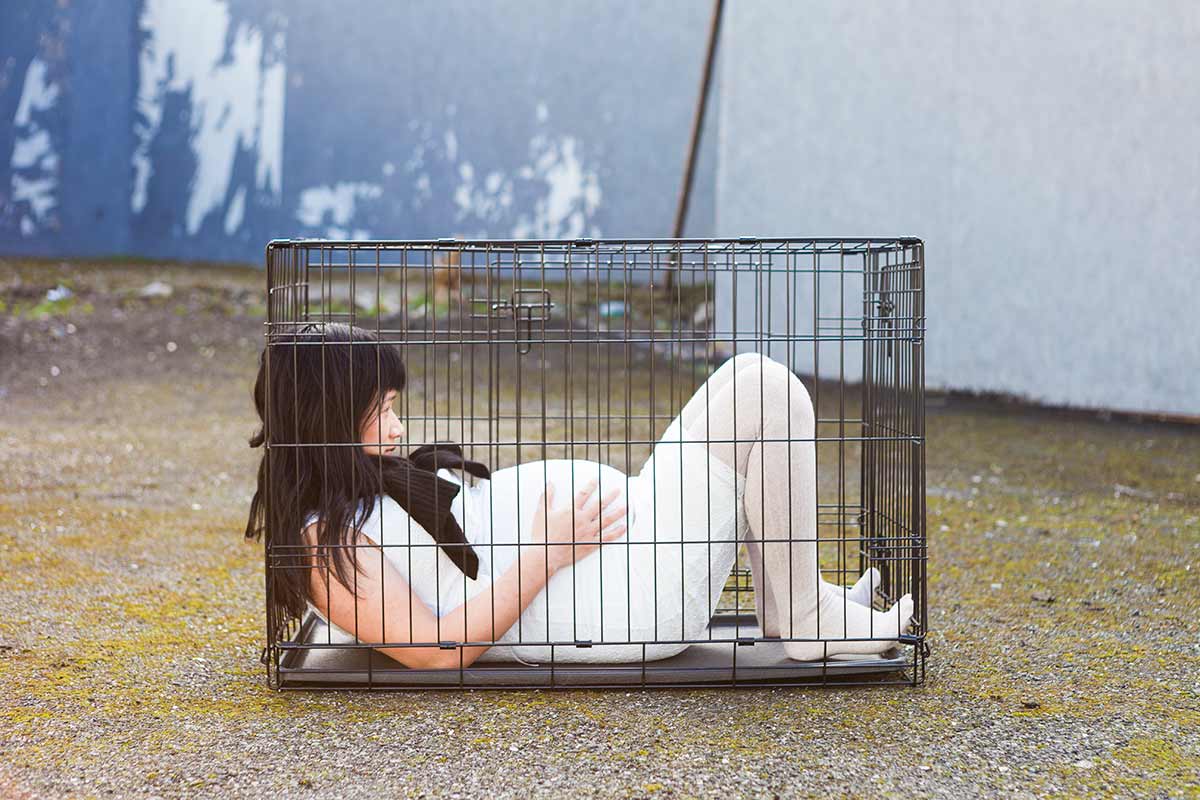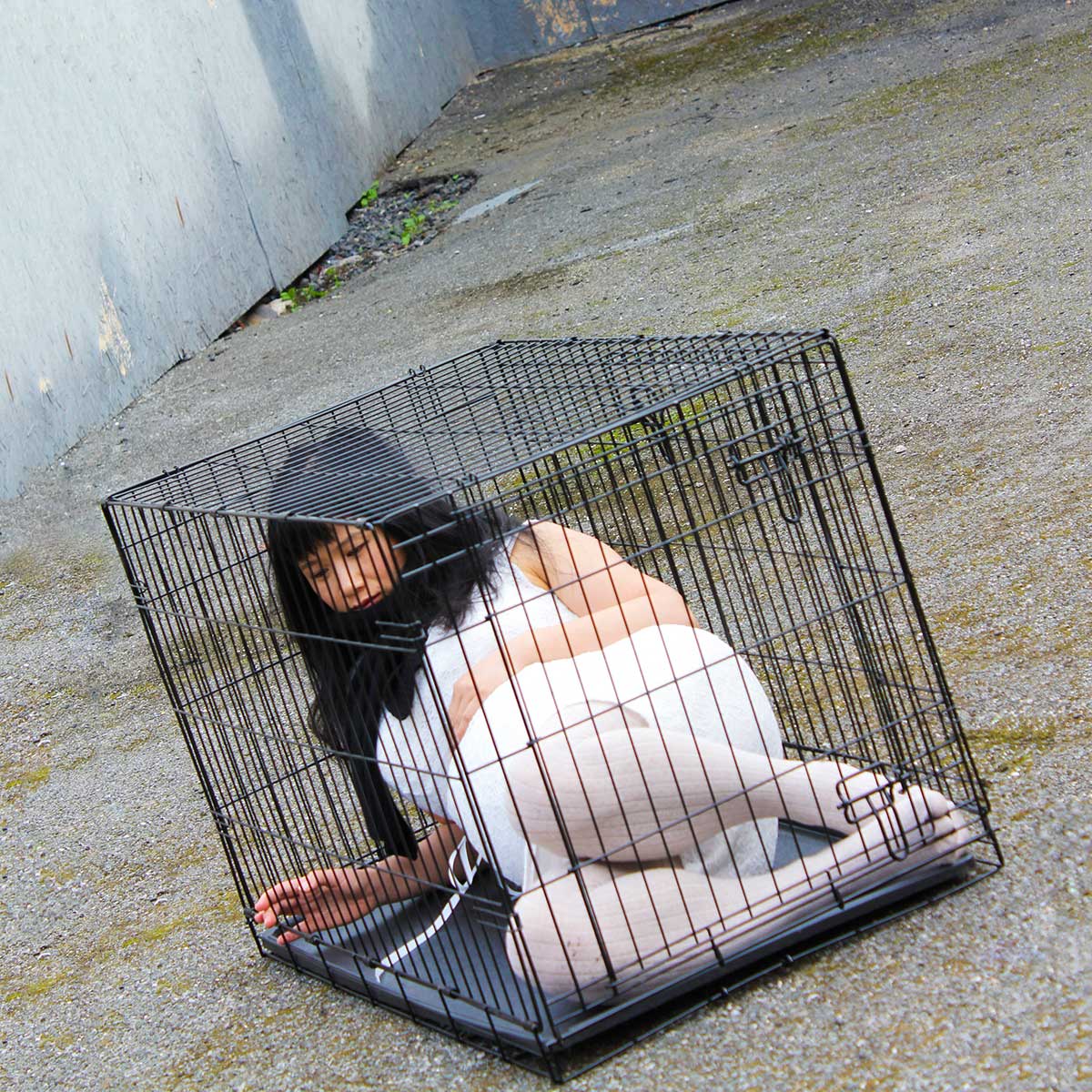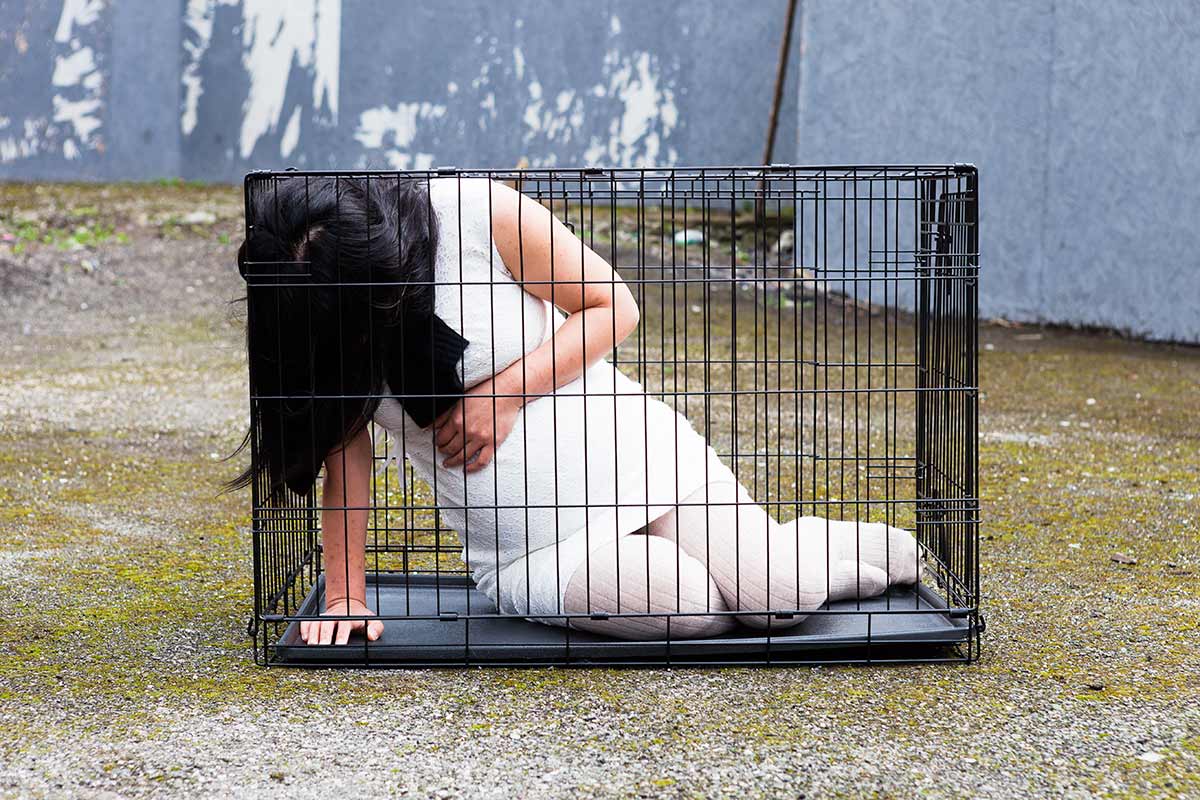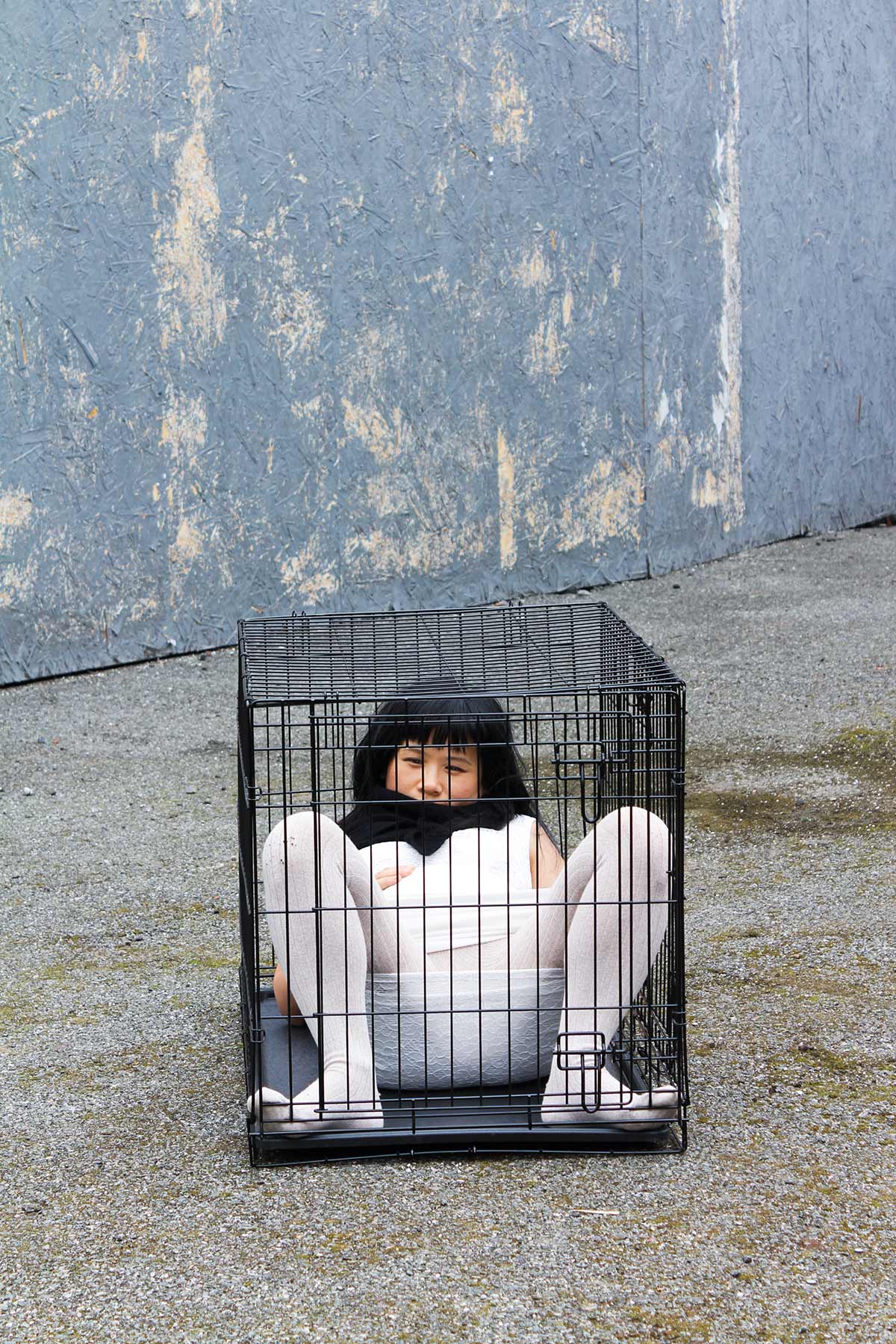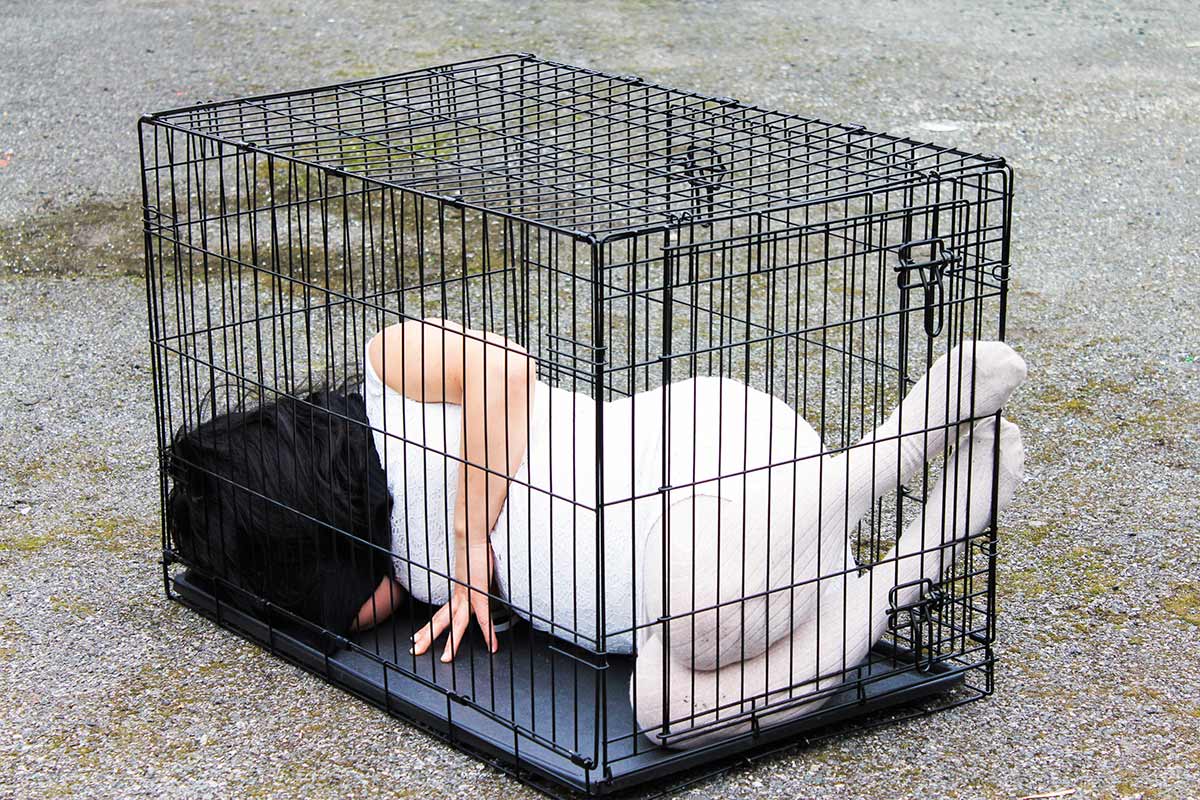 Pregnancy is a 10-day durational performance that took place in Dublin. I was invited to attend Dublin Live Art Festival in September 2014. Since the day I landed to Dublin, I transformed myself to a pregnant woman. I was like that wherever I went and whatever I did in public. I locked myself in a dog cage in a public space for six hours. I also attended Abortion Rights Campaign Ireland on September 27,2014, and marched with 5000 people. This performance ended at Dublin airport where I left Dublin.
Pregnancy is a response to a story about a pregnant, suicidal rape victim fought Ireland's new abortion law, published on "The Guardian" on August 18, 2014. However, unfortunately, the law won, and this 18-year-old girl was denied an abortion. She went on hunger strike. The baby was eventually delivered via C-section. This young girl is just an example. In fact, there are thousands of Irish women travel to UK to have abortion every year under Ireland's anti-abortion laws, only if the women can afford to £400 to £2,000 for its costs.
Abortion is a very important issue for me to explore: while legal abortion is not given to women in Ireland because it is believed that abortion is against humanity and the law. In China where I was born, it is totally opposite. Women are forced to give abortion because of the government's One-Child-Policy. This work is a response for this controversial issue, striving not to make political comments but trying to raise visibility of bodily rights: every woman should have the rights to control/ make decision about her own body, have the rights to be health regardless of age, race, income or geography.
After coming back home, I felt tremendous sense of lose, 10 day experience of being a pregnant woman really made me believe that "baby" was part of me. It felt so beautiful to be a pregnant woman, and I appreciate that I have had a chance lived like that for 10 days.
For more info about " Pregnancy" at Abortion Rights Campaign Ireland, please visit the link below
http://chunhuacatherinedong.com/portfolio/pregnancy-ii/
photo credit: Róisín Murphy and Fi Killeen
Chun Hua Catherine Dong acknowledges the support of the Canada Council for the Arts