Salute to the Game
Performance: 2 days in Vancouver, 2010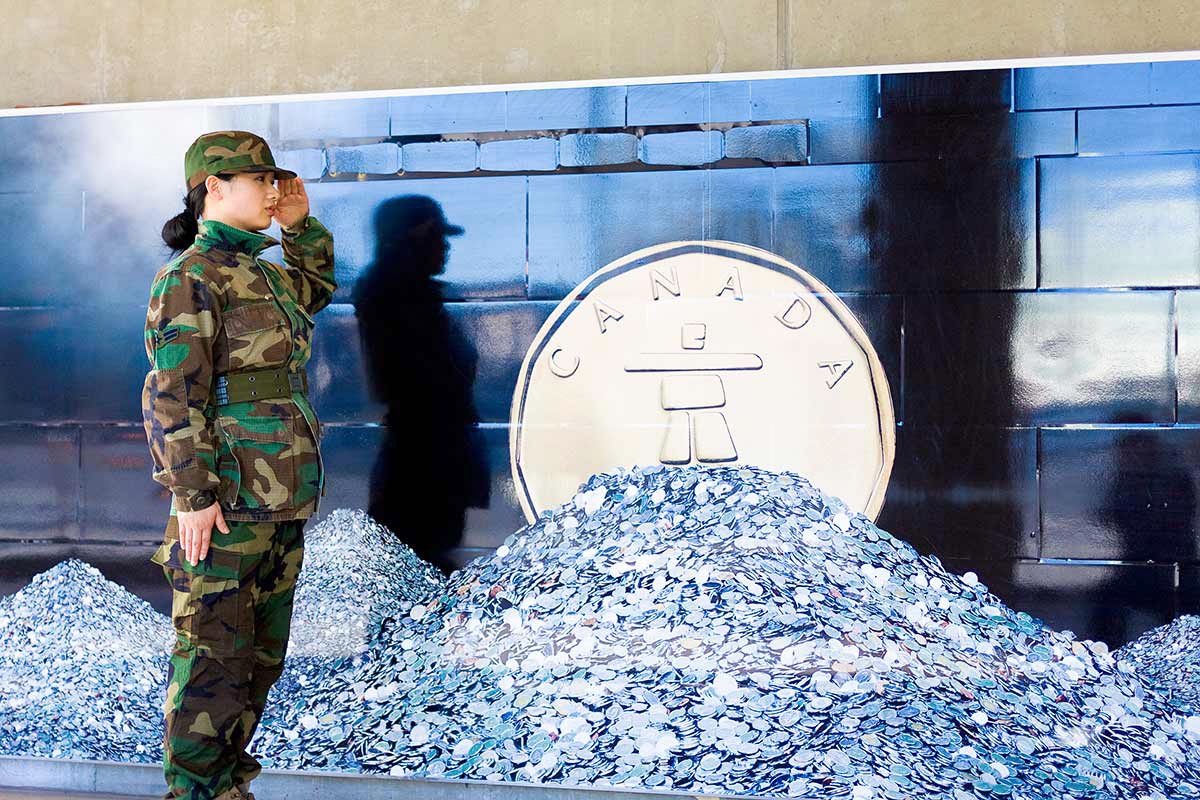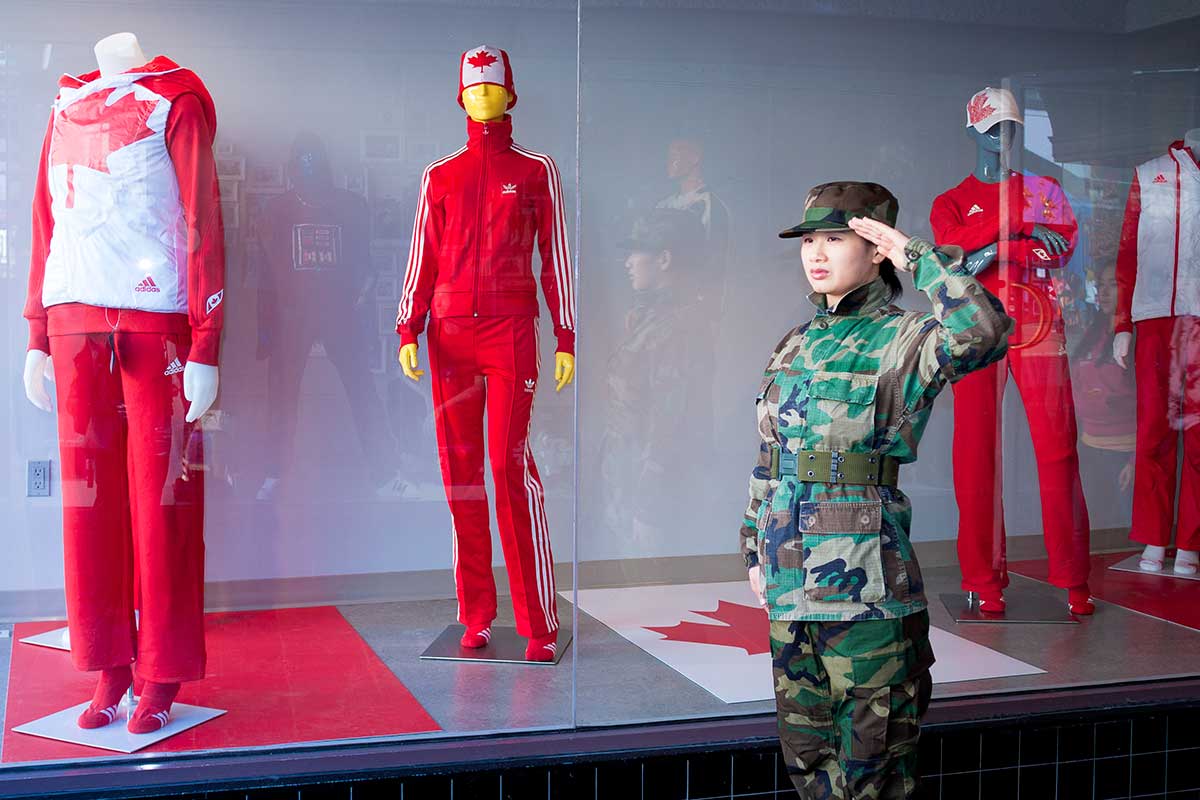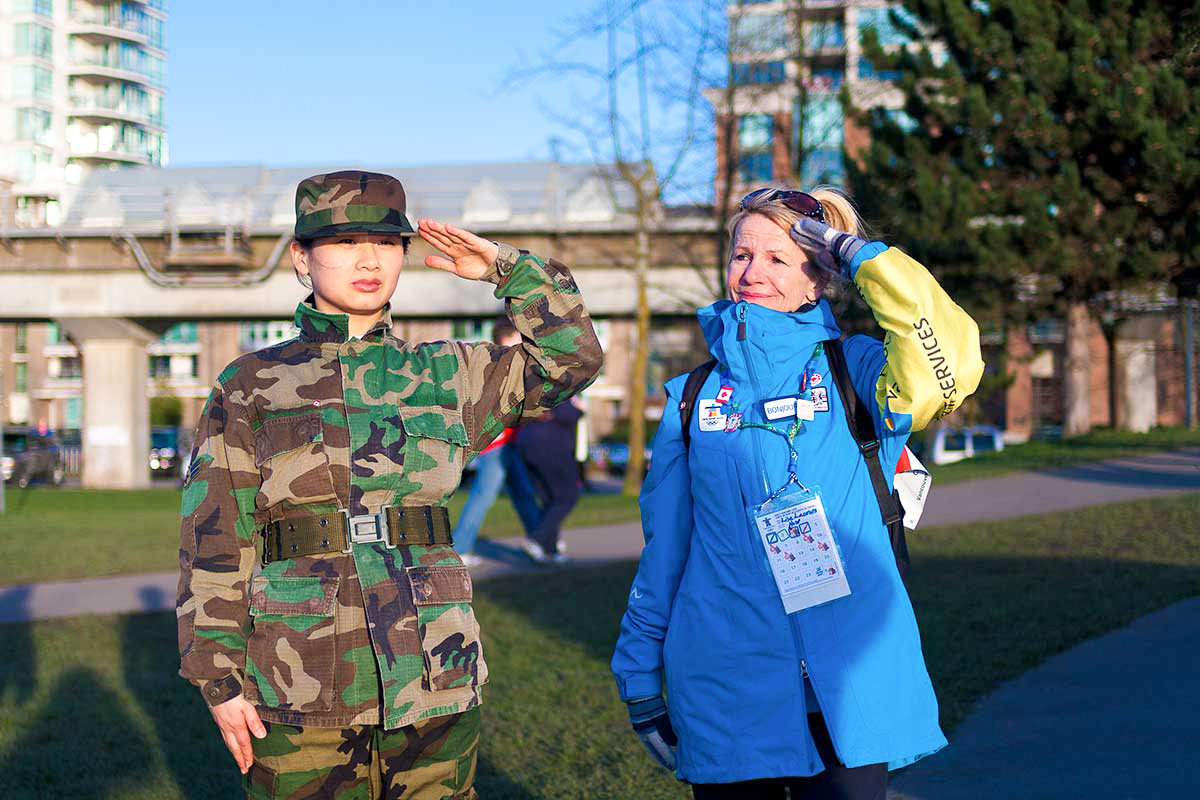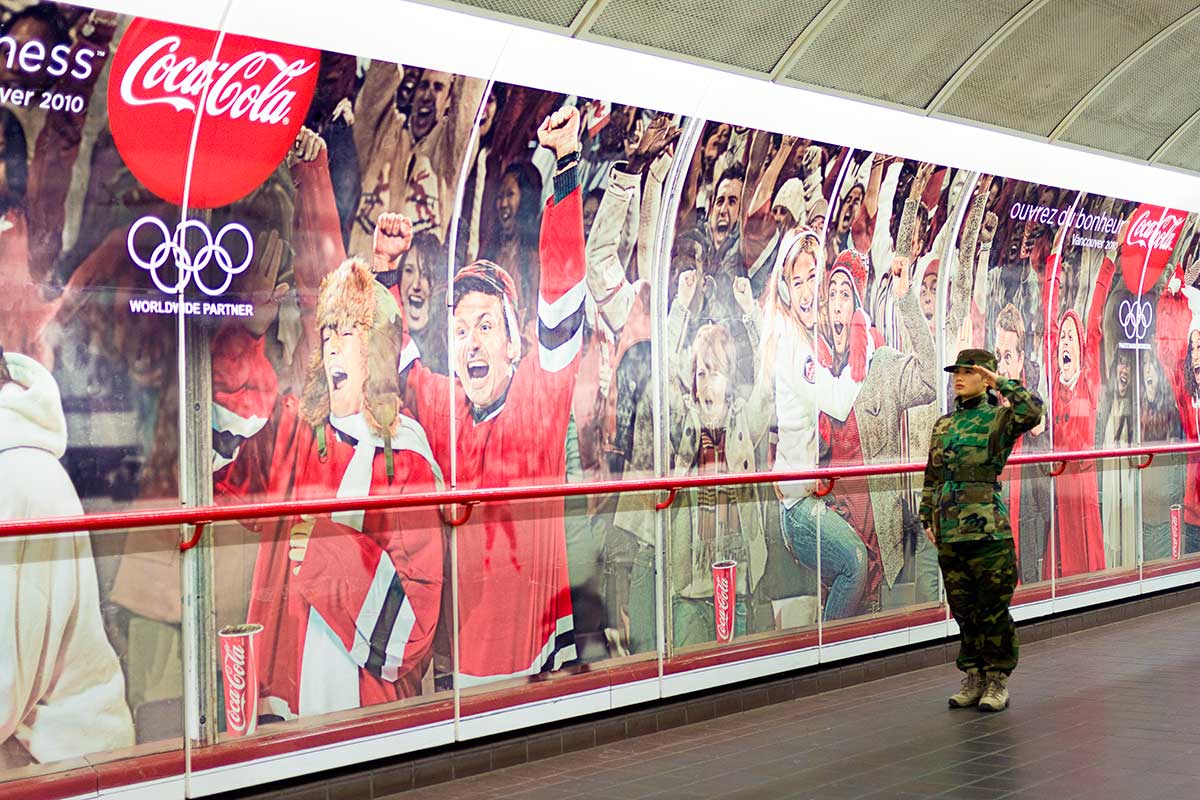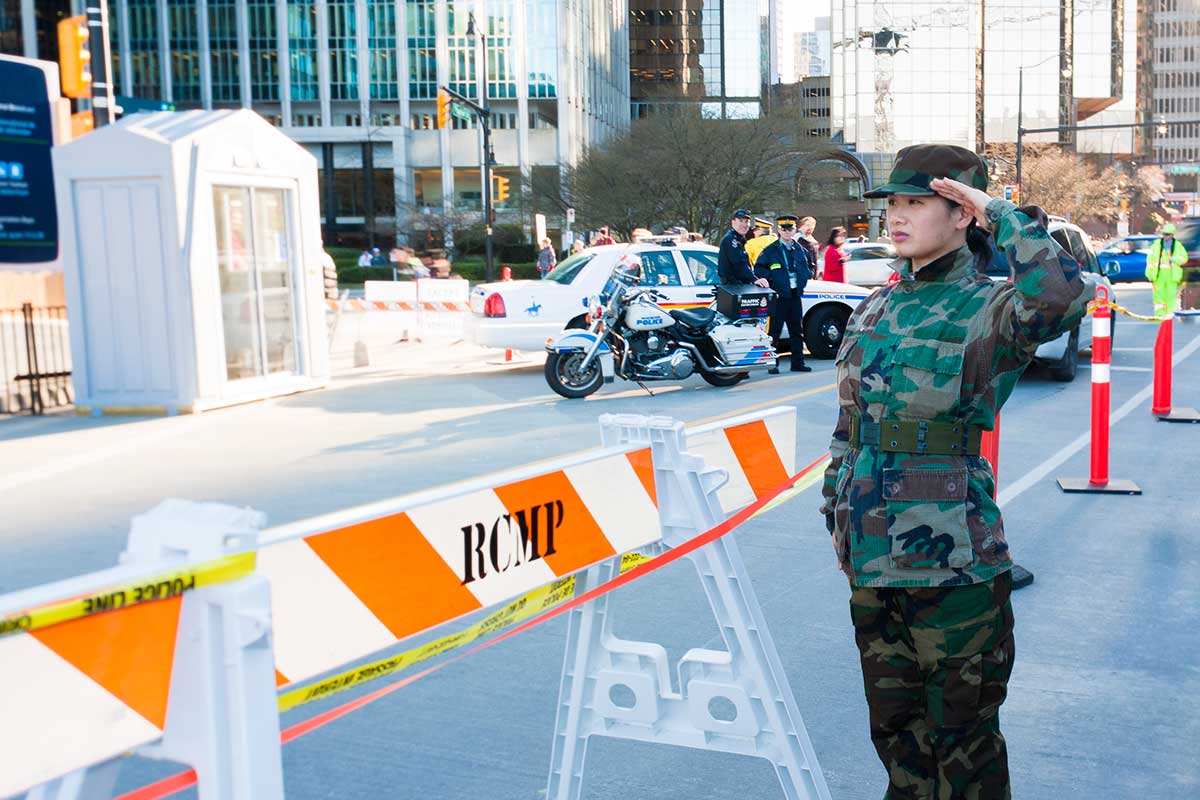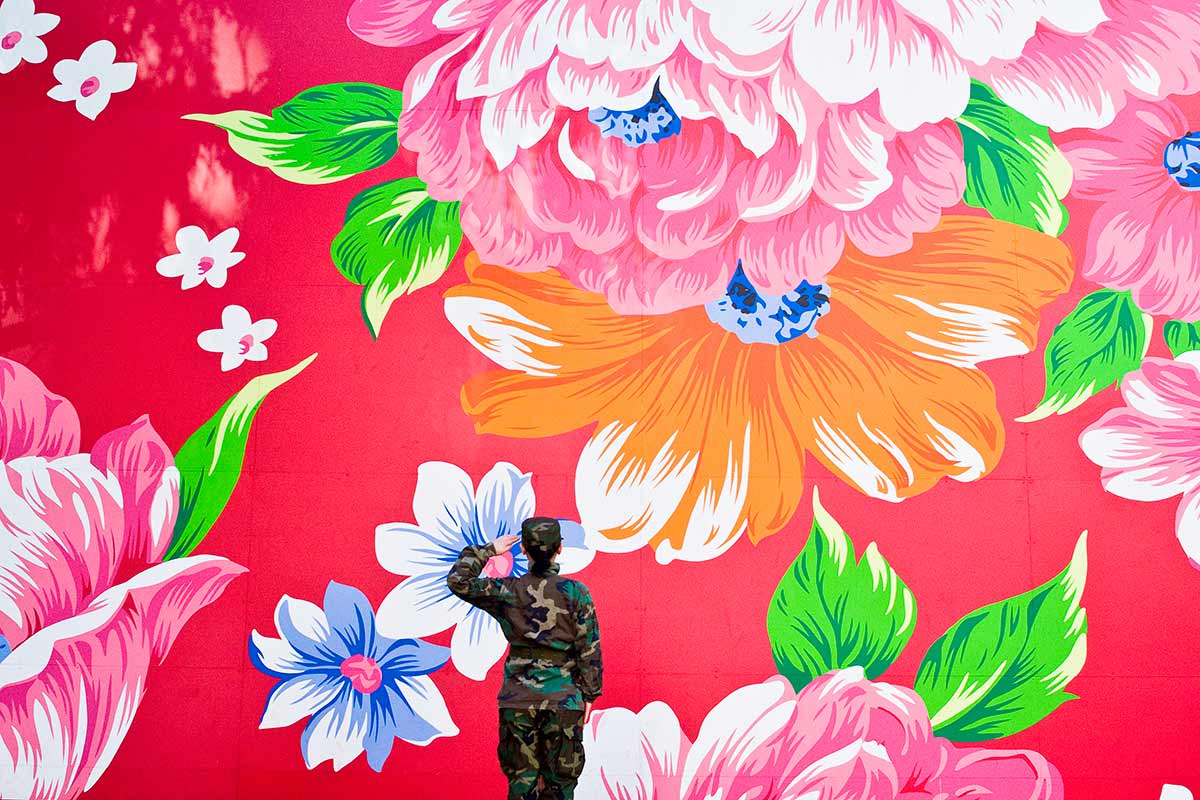 "Salute to the Game" is a series of photographs that documents my public performance in Vancouver 2010 Winter Olympics. During Vancouver 2010 Winter Olympics, I dressed in a military suit, walking through the Olympics' red zones for two days, and saluting to the Olympics with my left hand, which is the "wrong" hand. My salute targets were Olympic symbols, the massive advertisements, tourists, friendly public arts and so on.
The Olympic Game is a multibillion-dollar industry that uses sports as a commodity and a platform for corporate advertising. The Vancouver 2010 Winter Olympics has displaced over three million people and contributed to massive increases in homelessness. Due to massive construction projects associated with the Olympics, from venues to infrastructure, there is both widespread environmental destruction, as well as huge public debts.
The left hand salute is a political gesture. It functions as an attack, disapproval, and resistance. It is also a protest. However, different from other activists' radical actions, my protest is subtle. This subtlety of the performative gesture helped me carry my mission without much trouble under surveillance. For me, political gesture doesn't have to be radical, and process of social transformation does not have to involve violence. Of course, security at some point became concerned. There was couple of times that police came to me to ask questions, I told them a prepared story. That is, I had always wanted to be a soldier but was too small and too short. Ironically, one of police officers and I ended up having a photo together. He had a big smile on his face.
This work was listed to " 9 Amazing Political Art Project of 2010" by Art & Threat Magizine.
photo credit: Hua Jin