Visual Poetics of Embodied Shame – Skin Deep
Performance, Photography, and Video, 2014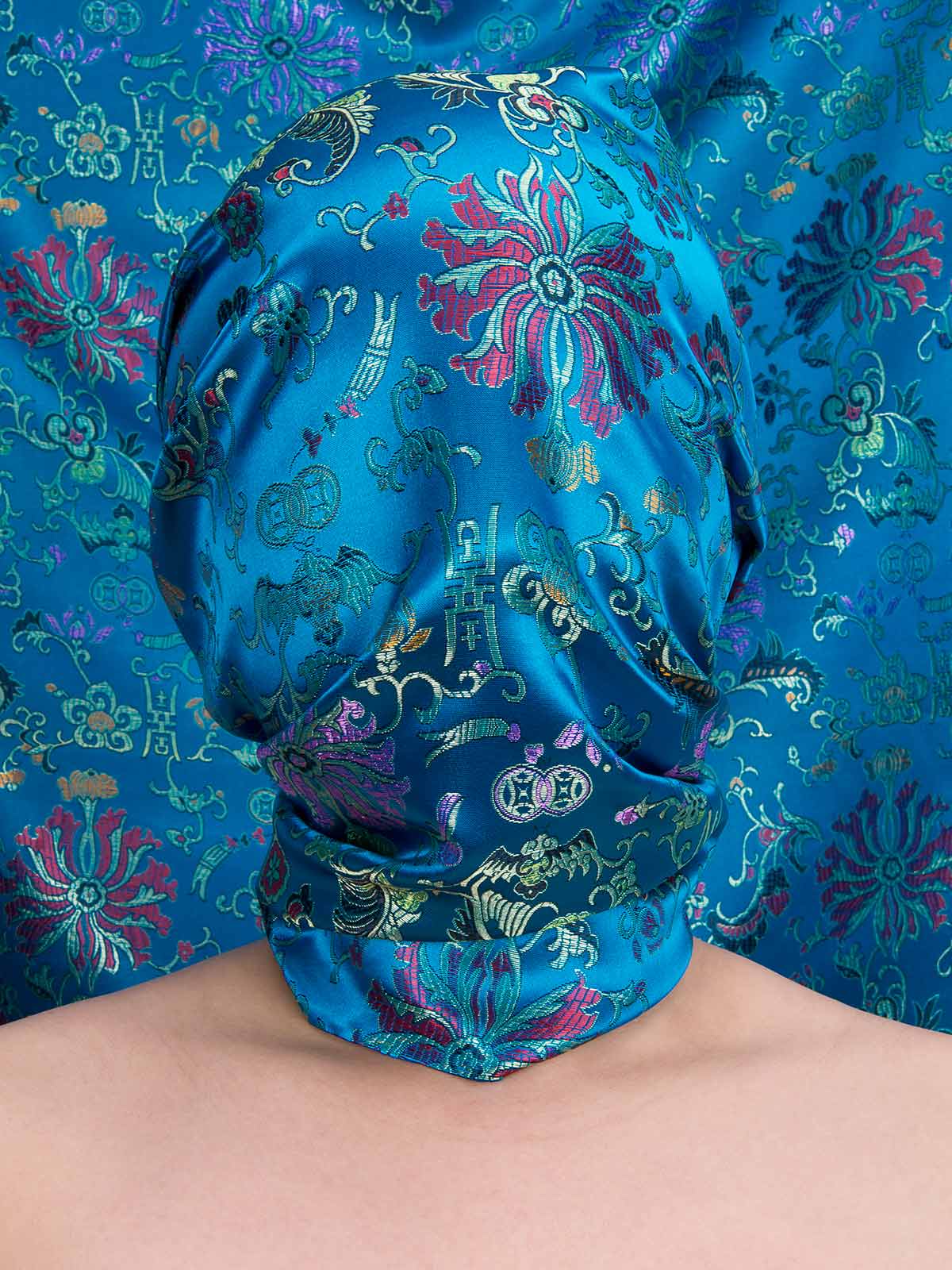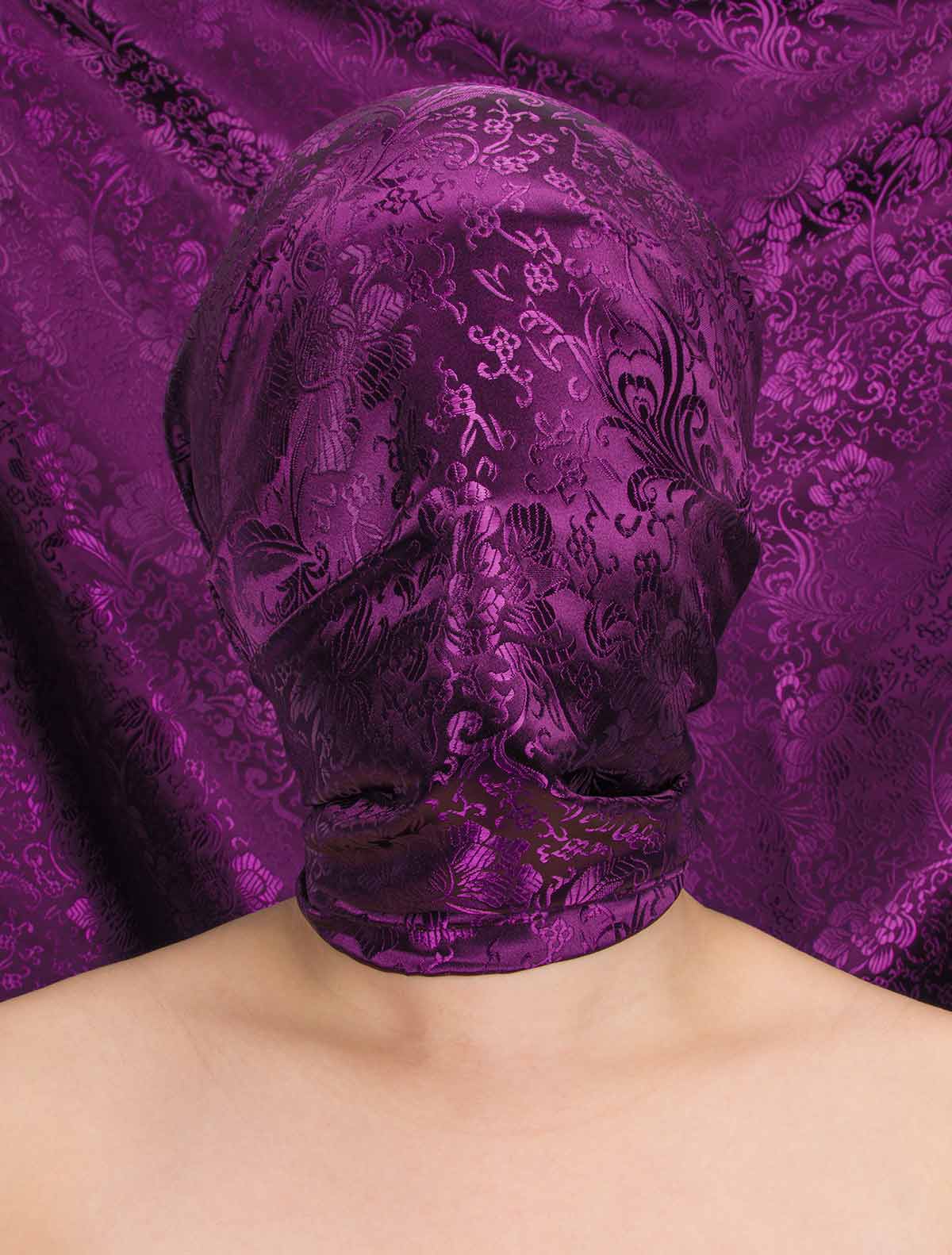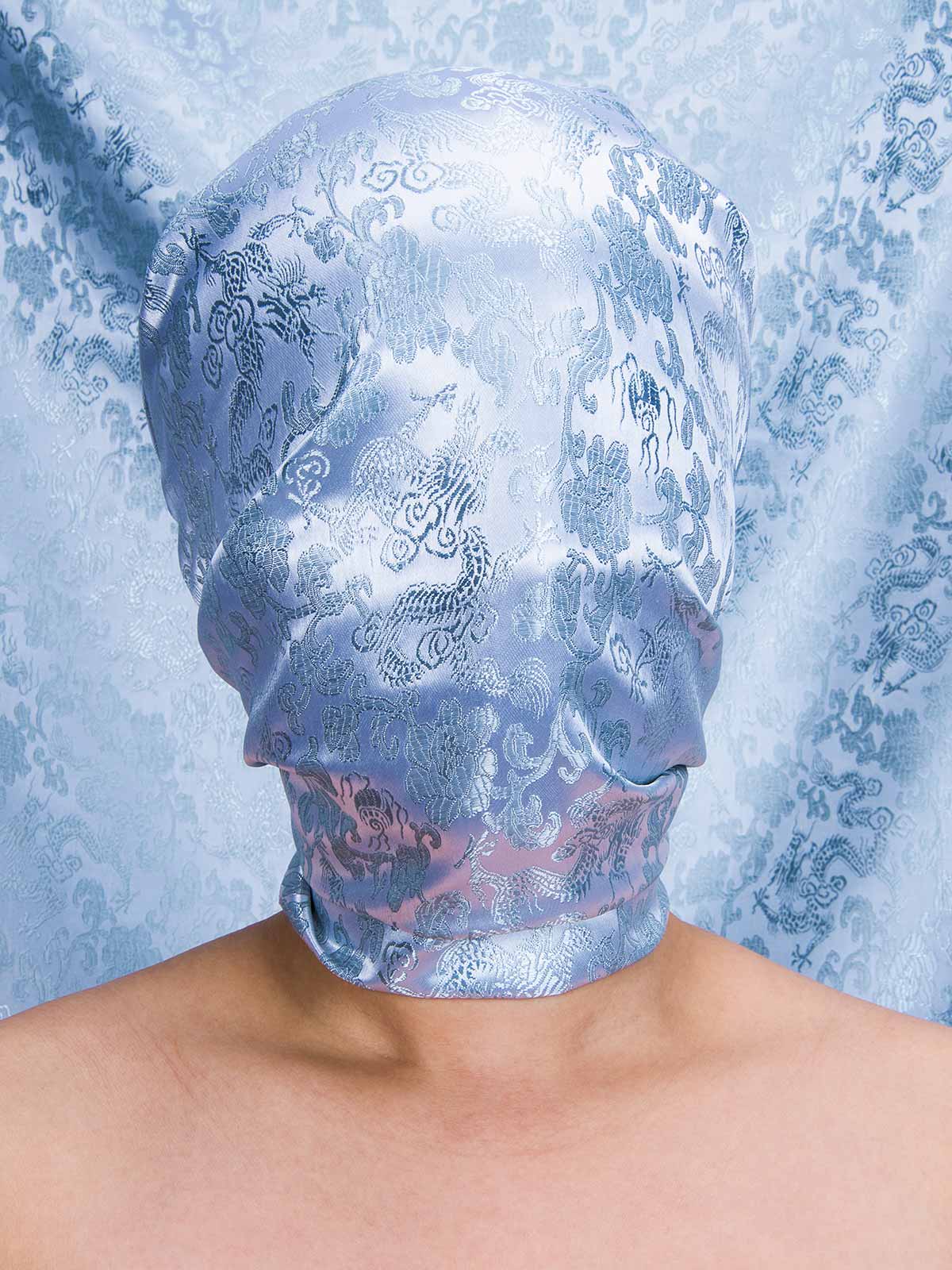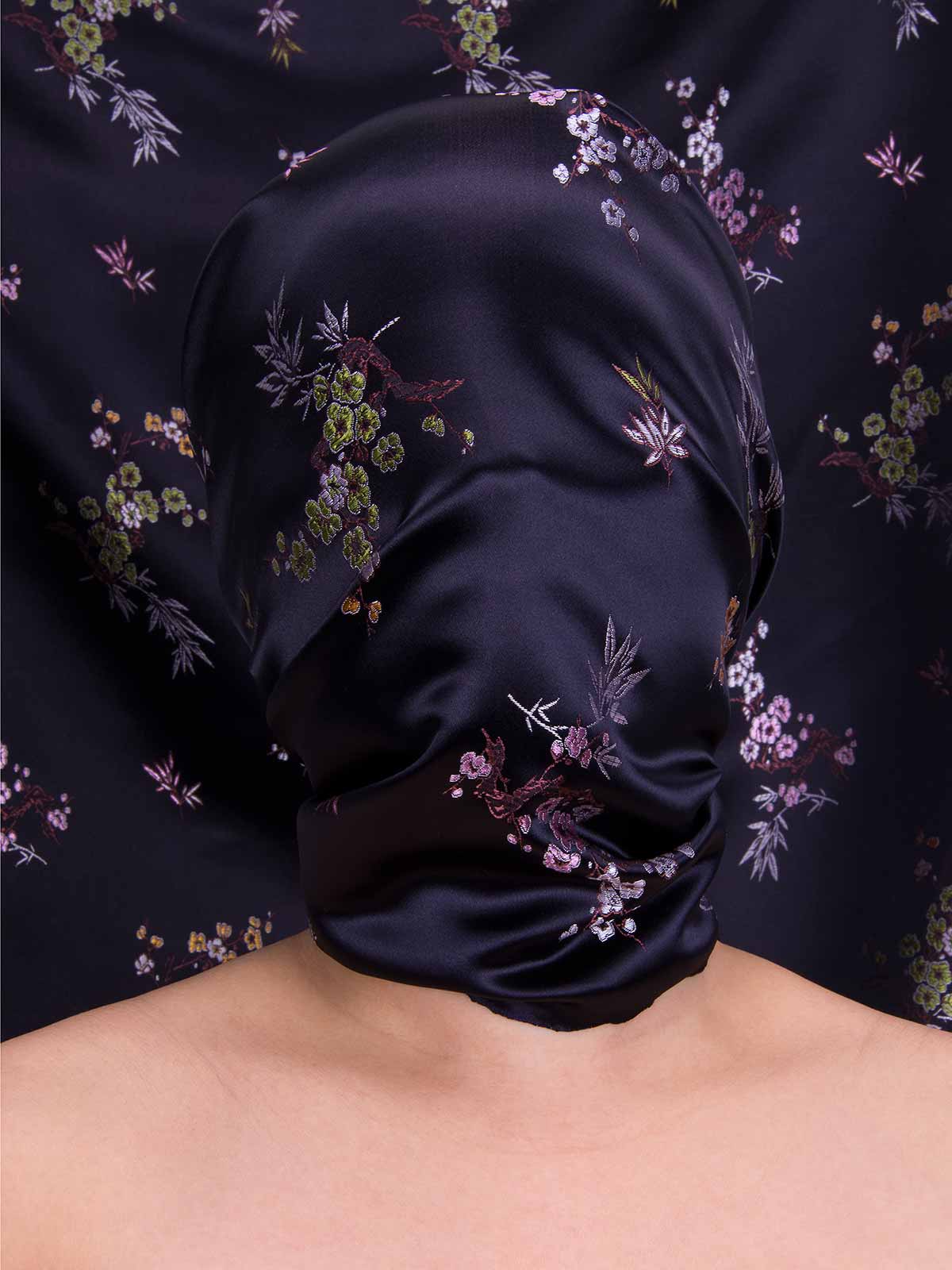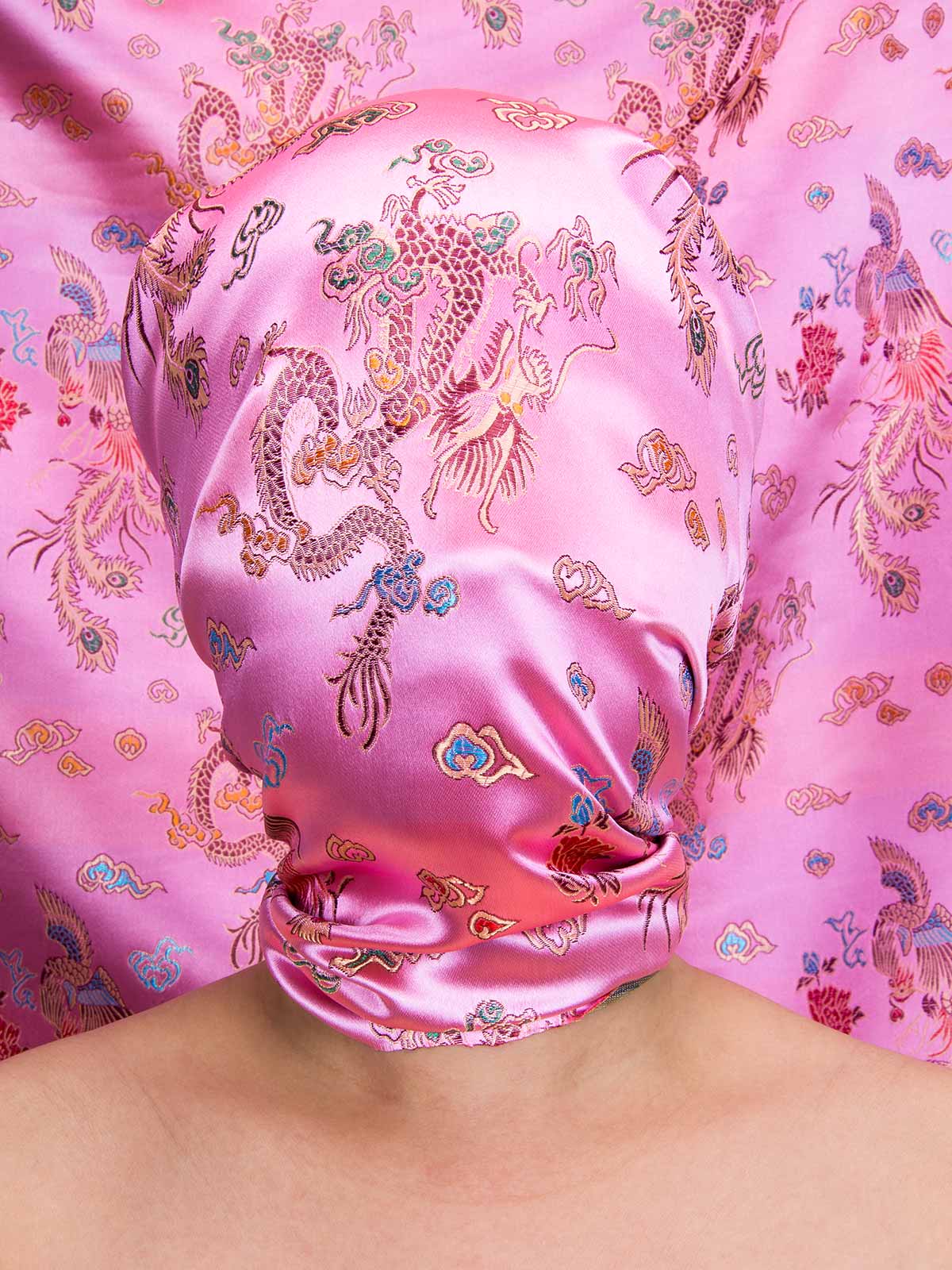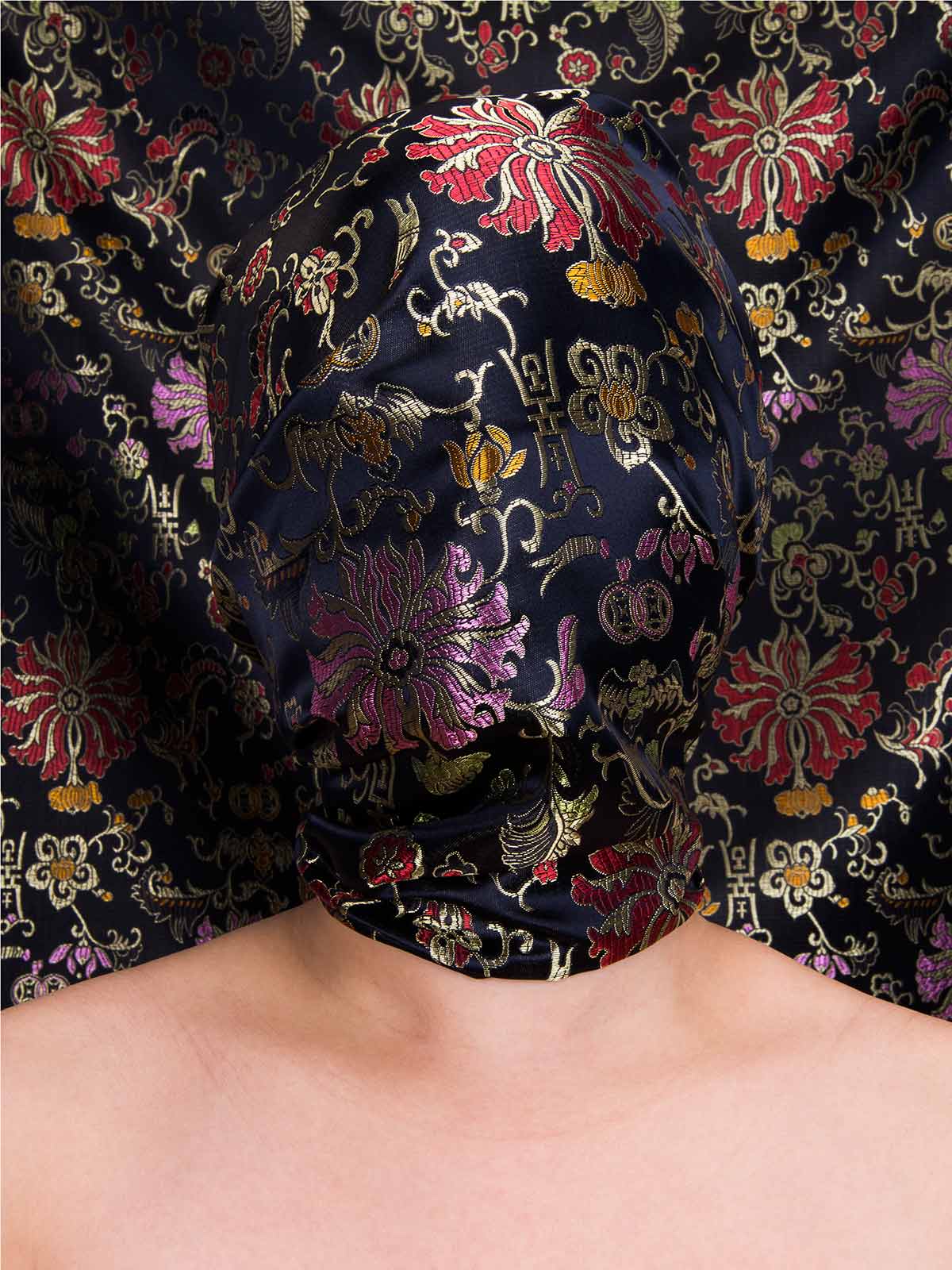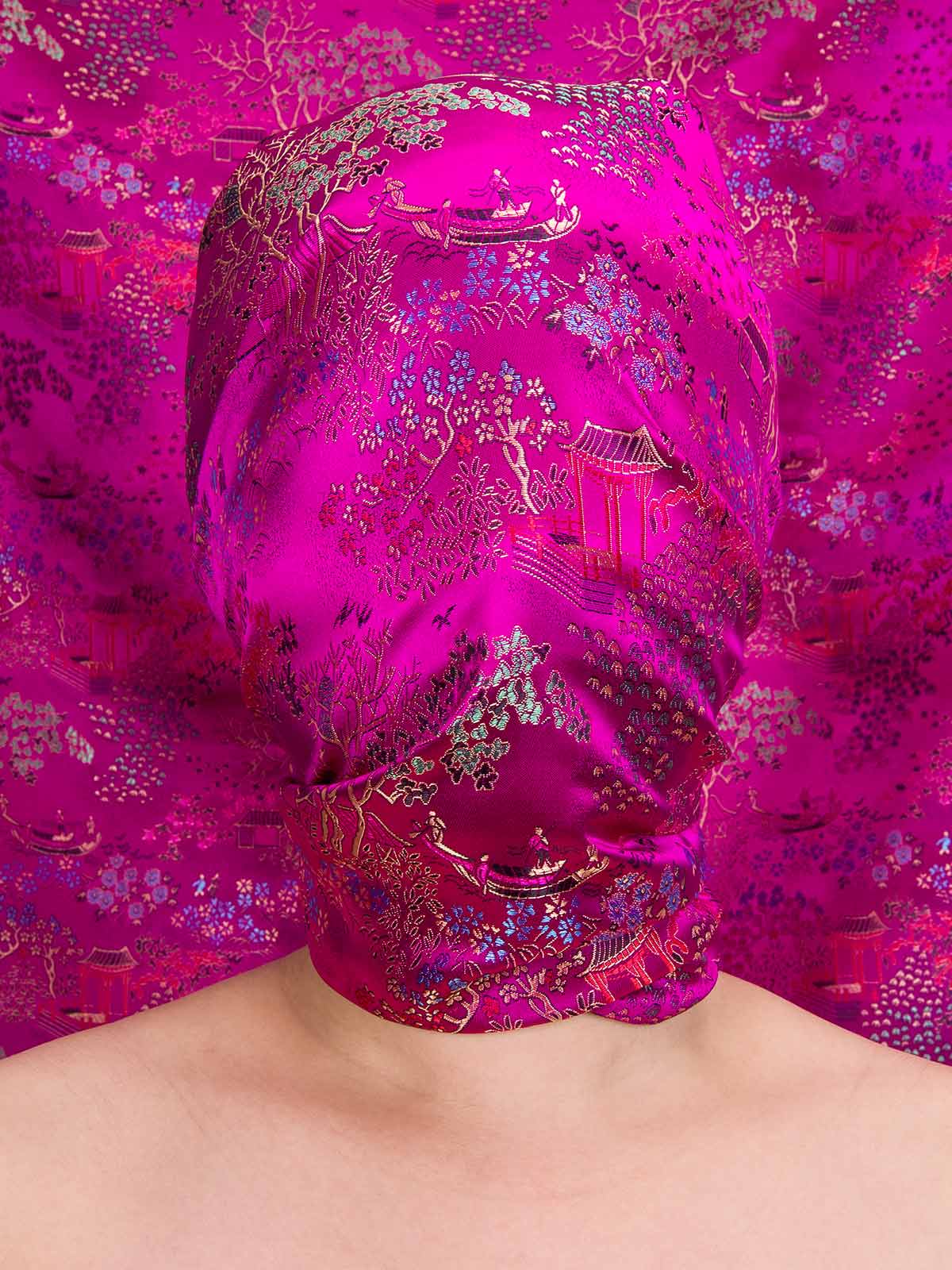 "Skin Deep" is a project that examines the visual culture of shame in relation to the body, subjects and power in contemporary art. Over the past two years, I have been creating a series of works related to shame that integrates performance, photography, video, and installation. My focus is exploring the visual culture of shame associated with vulnerability in its personal and socio-political dimensions, deconstructing the experience of shame through gestures, movements and audience participation. In my practice, I consider feminism, globalization and psychoanalysis, positioning shame as a feminist strategy of resistance—an ethical practice that seeks altered states of consciousness that possibly leads to restore dignity and humanity.
In this work , I translate the word " shame (to cover)" to a cultural symbol by wrapping my face in Chinese silk brocade fabric. This work contains 25 pieces of photographs and a performance video: while standing still and breathing under the fabric in the video, I position myself in front of camera and creates a series of ID-card photographs. The reason I cover my face is because the notion of shame – or "losing face" – is deeply ingrained in Chinese culture. In fact, if one has " lost face," one feels shamed of letting down culture, family, or self.
Shame in this work is both social and personal that arise from the awareness of the consequences of my failure in maintaining my identity as a Chinese after living in the West for many years. In order to reinforce my cultural identity, I deliberately mask myself with the symbolic fabric. However, contradictorily, while my collective identity becomes visible, my individuality as an individual disappears because the gesture of covering my face with fabric is a metaphor of self-effacing. As a result, I both literally and metaphorically "lose face, " and feeling shamed of losing self begins. Maybe shame in this work has transformed itself to a visual symbol alive on my skin already. It knits difference into identity and identity into difference, becoming signs of awareness and evidence of inability to escape.
Photo credit: Dayna Danger