To Rebel is Justified
Photography : 40"x50" each, 12 pieces, 2013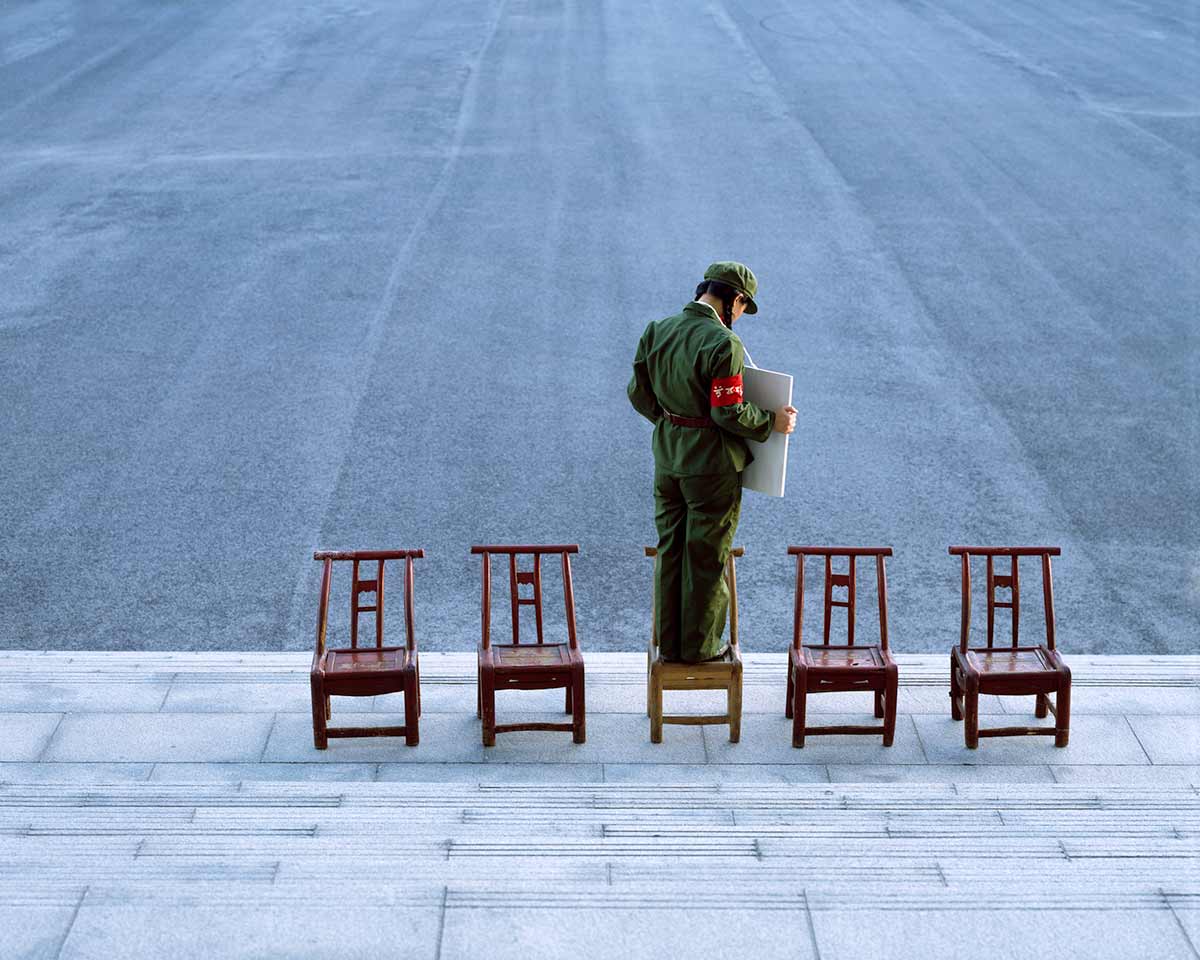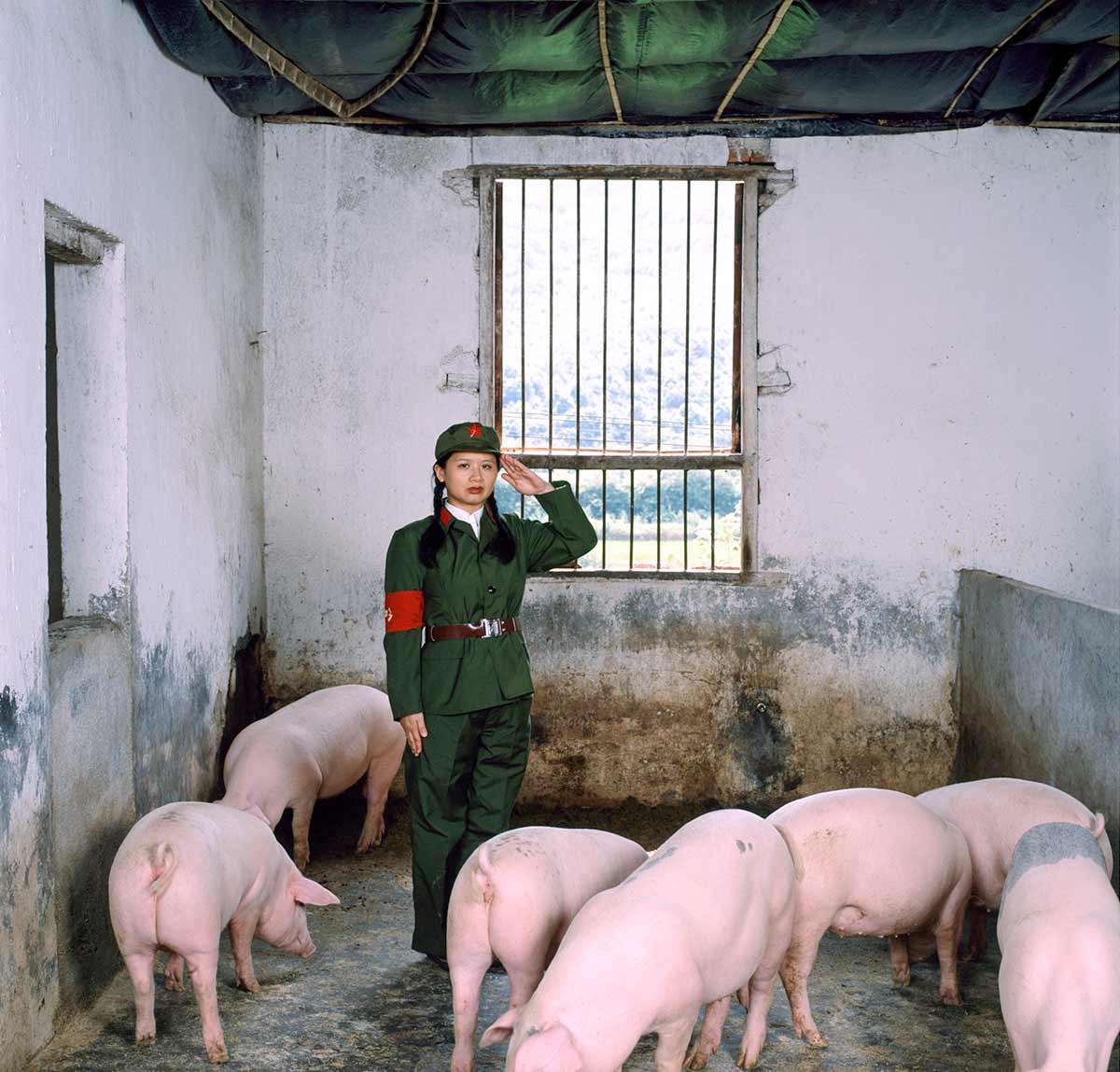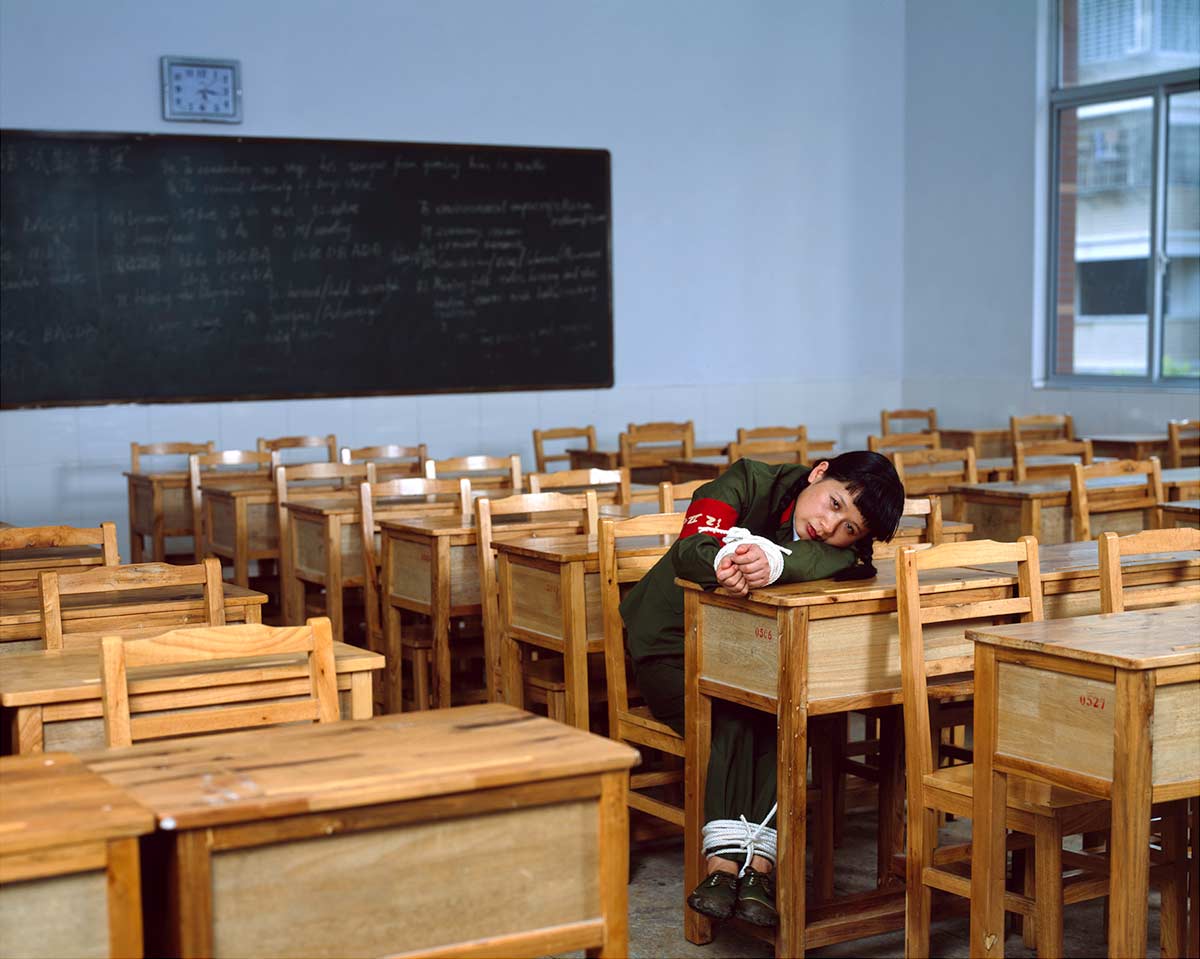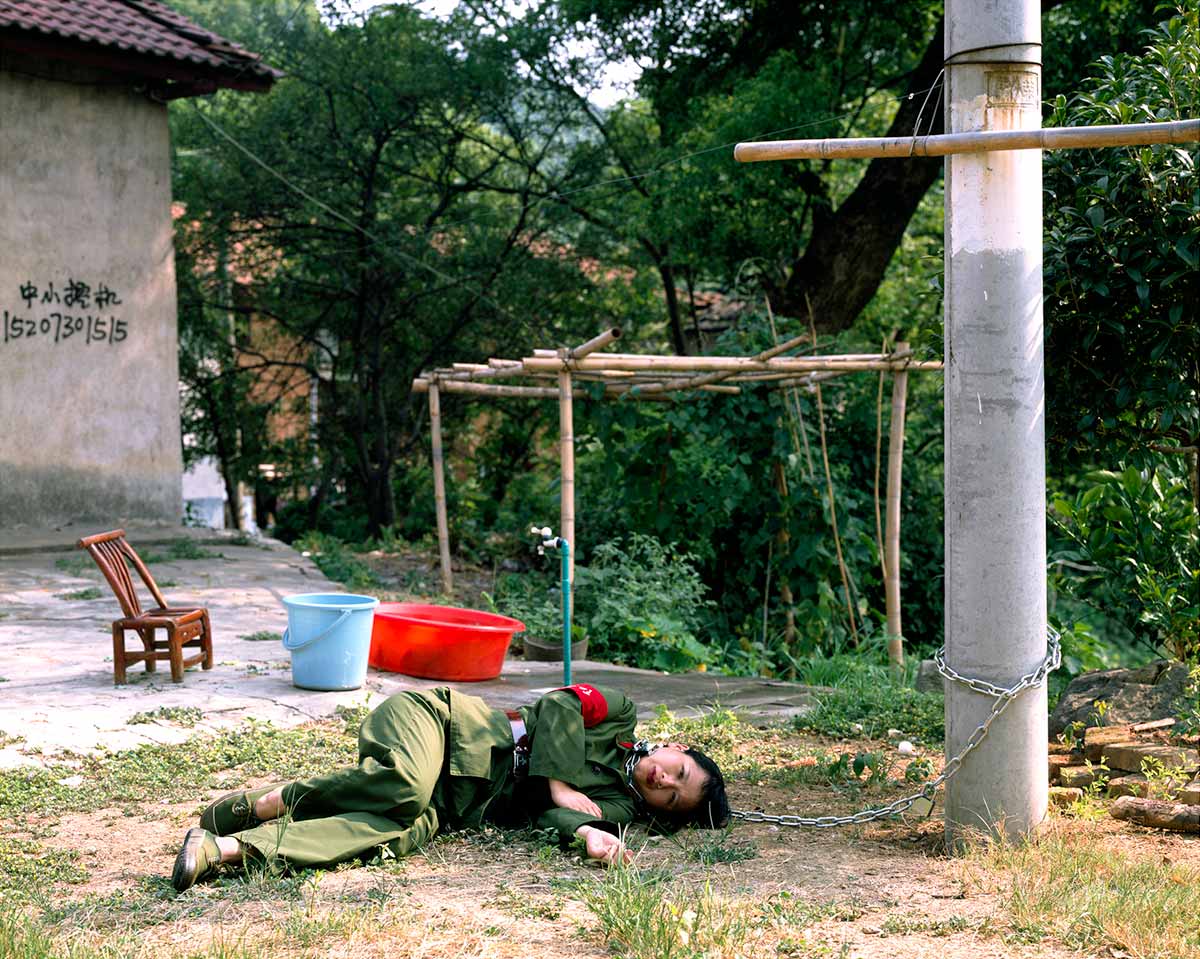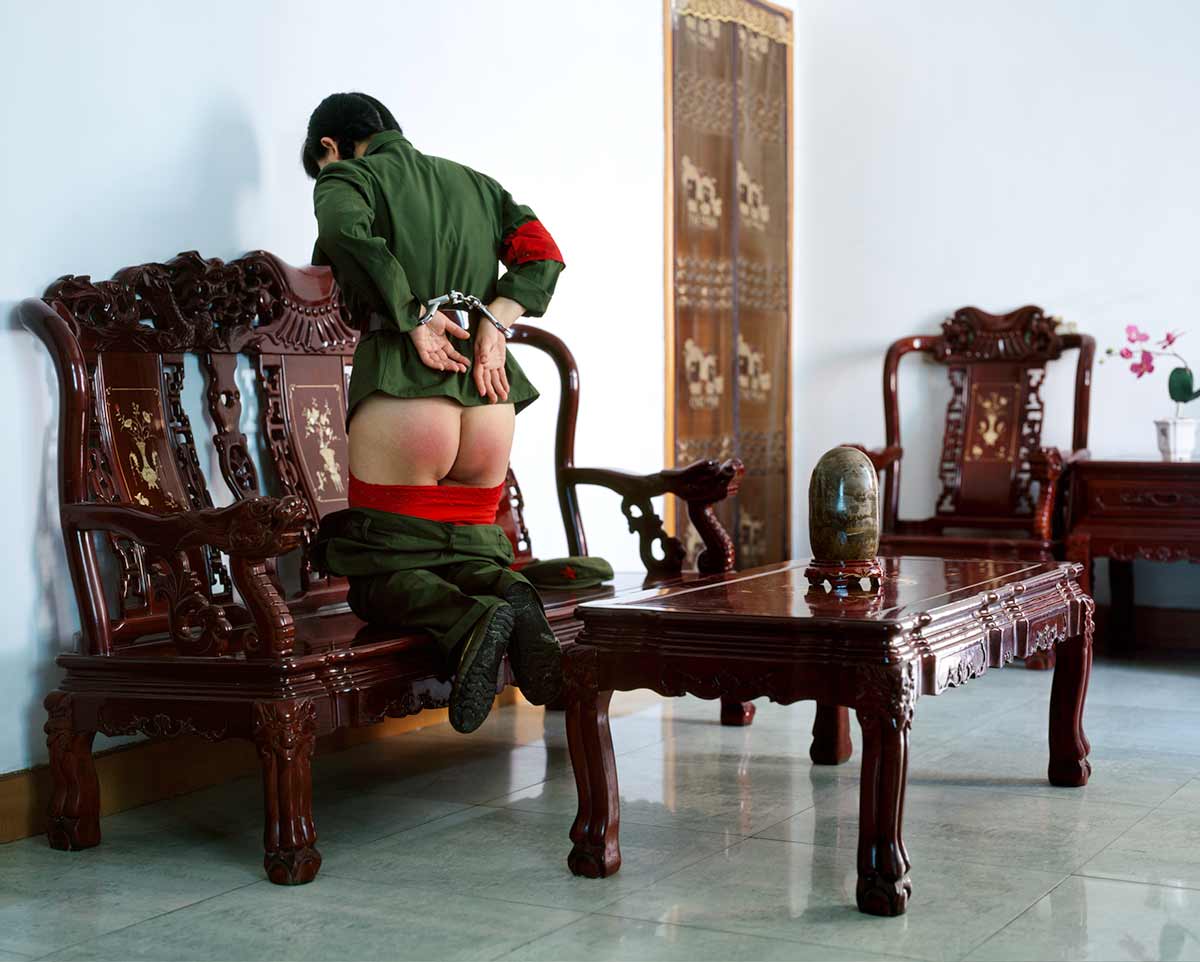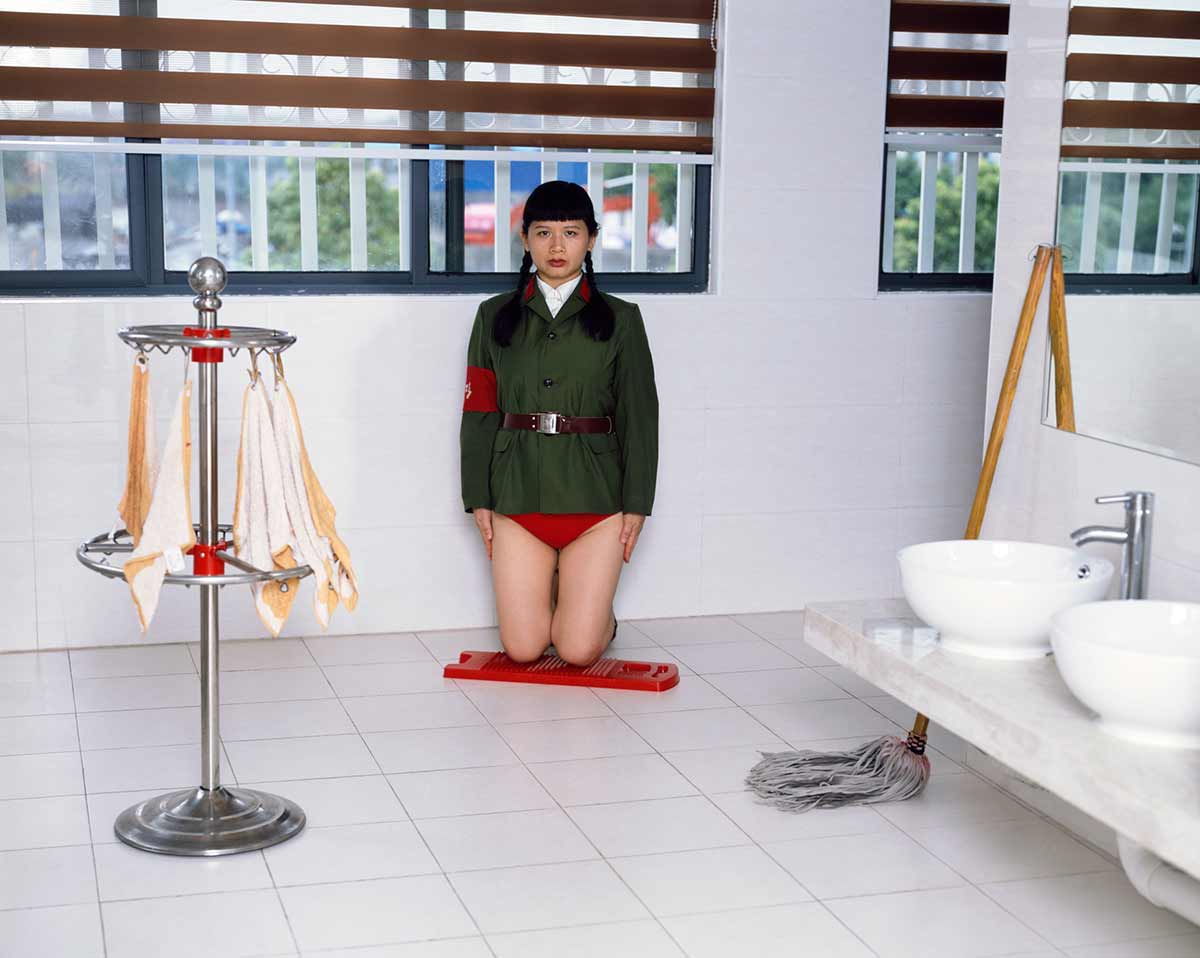 " To Rebel is Justified" consists of 12 pieces of 40" x50" photographs that explore human vulnerability in context of ritualistic humiliation in performance through reconfiguring historical iconic image of the Red Guard in the Chinese Cultural Revolution. "To Rebel is Justified" is the slogan used by the Red Guards during the Cultural Revolution.
The Chinese Cultural Revolution is a social-political movement that took place in the China from 1966 to 1976. The Red Guard is a specific group of high school and university students, formed under the Chinese Communist Party, who dedicated themselves to the wheel of the Revolution. They abandoned their studies and schools, marched across China in a campaign to eradicate the " Four Olds" of society: the old ideas, cultures, manners, and customs. However, these attacks on culture quickly descended into attacks on people. These young revolutionary rebels caused havoc, resulting in great destruction and considerable loss of life. In some degree, they were victims and murders at the same time.
It is a tragedy that neither the government nor the Red Guards apologized to the victims. It seems as though it is a period of time that many would prefer to forget. Nevertheless, the Chinese Cultural Revolution produced an influential visual culture that continues to permeate contemporary Chinese art. I came to the conclusion that perhaps the only way for the Chinese people to come to terms with China's traumatic history is to re-examine the Cultural Revolution and the Red Guard phenomenon. "To Rebel is Justified" aims to add a voice in this re-examination of history within a performance context, in order to obtain altered states of consciousness that possibly open more dialogues and discussions. Most importantly I sought to create work in order to seek justice and resolution.
This series has been exhibited at MAI (Montréal, arts interculturels) , Montreal, 2015, for more info, please visit the link below
http://chunhuacatherinedong.com/portfolio/to-rebel-is-justified/
For catalog essay by by Milly Alexandra Dery, please visit
http://chunhuacatherinedong.com/wp-content/uploads/2016/02/To-Rebel-is-Justified-Chun-Hua-Catherine-Dong.pdf
photo credit: Qu Chang