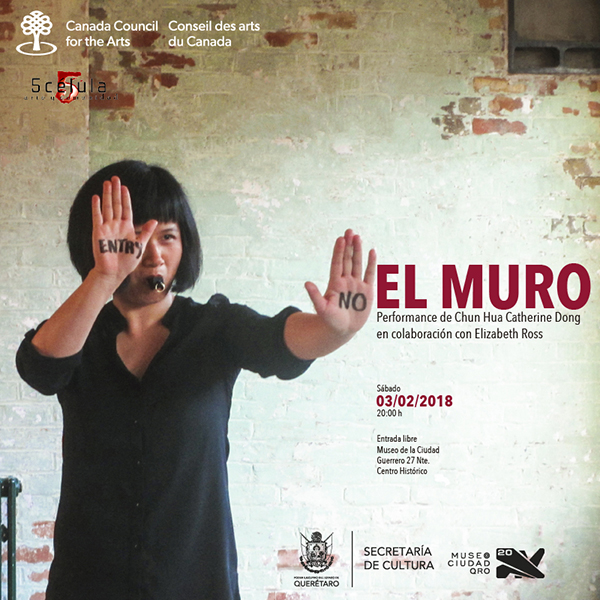 I am pleased to announce that I will have performance, " The Wall," at Museo De La Ciudad, Querétaro, Mexico, on Feb 3, 2018.
Time: Feb 3, 2018 at 8:00 pm -10:00 pm
Address: Museo De La Ciudad, Querétaro
Calle Vicente Guerrero Sur 27, Centro,
76000 Santiago de Querétaro, Qro.
"The Wall" is a durational performance that investigates current global migration situation and human conditions through gestures and symbols. This performance seeks intersections created by experiences of immigration and globalization. it raises awareness of our current global migration crisis, looking beyond national border and our shared responsibilities as citizen of the world, and how we continue to see ourselves in each other, and how we create a space that are grounded in inclusiveness and respect for dignity and freedom we all deserve.